Gus Poyet warns Sunderland players of "nightmare" 48 hours ahead of Swansea game
Sunderland boss Gus Poyet has warned his players they face a "nightmare" 48 hours ahead of his first game with Swansea.
Last Updated: 19/10/13 2:28pm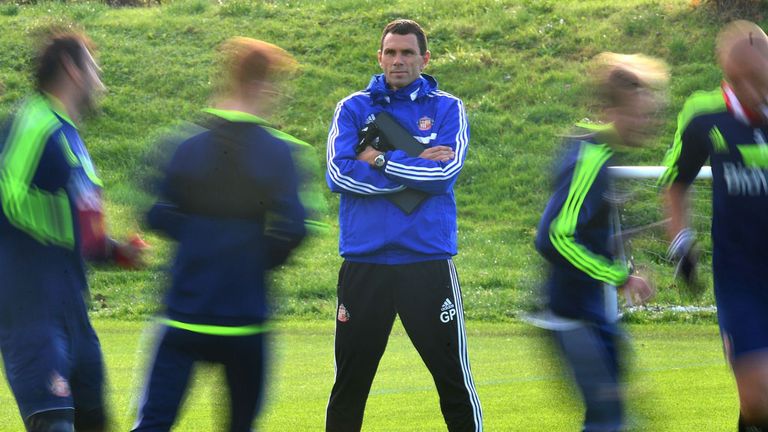 Poyet, who replaced Paolo Di Canio at the Stadium of Light earlier this month, has yet to meet many of his squad because of international duty this week.
The former Brighton boss admits it will be hard for them to take in all the changes at Sunderland before the Swansea game as he looks to stamp his own mark on the club.
"The Thursday and Friday before the Swansea game will be unbelievable for them," said Poyet. "The amount of information they are going to get is incredible.
"It will be a nightmare for the players coming back. They will all be together for the first time. I need them all in to convince them to be ready.
"It is going to be very demanding for them over those days. Mentally, not physically as much.
"We need them all to know what has been happening over the last eight days, we need them prepared for the Swansea game
Poyet added: "I have spoken to a few of the guys who have been away on international duty. It's not nice for the players to be away when a new manager comes in.
"They will think 'there's a new manager who has come in, I haven't been around, so I am going to be out of the team'. It's nothing to do with that. Nothing like that.
"I want them all to be relaxed about me being here when they come back to training. I want them to just get themselves back here normal and fit."
Poyet believes there is enough quality players at the club to help them get out of trouble, but admits those who grasp his style of playing quicker than the others will stay in the team.
"I just ask them to believe and be really open minded in the beginning," continued Poyet. "They need to take it on board and to take it on board very quickly. Those who do it quickest stand a greater chance of playing.
"It's about knowing about everything we need to do on the pitch, to commit to the cause and we need to do it quickly. That's the most difficult part.
"It's difficult to talk about my style. But I try to make it easy for the players to go on to the pitch and feel comfortable, without excuses.
"To go on to the pitch and perform to their best. There are no doubts on their mind. We have to make sure we use their strength. There are players with plenty of quality here."