Gus Poyet hopes being Sunderland boss doesn't give him a heart attack or make him go bald
Gus Poyet is determined to enjoy being Sunderland manager and hopes the stress of the job does not make him bald.
Last Updated: 27/10/13 1:00pm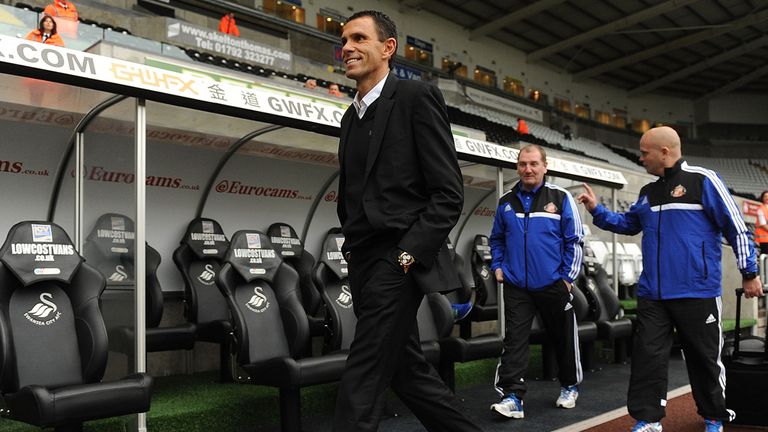 The former Brighton boss replaced Paolo Di Canio at the Stadium of Light earlier this month, with Sunderland propping up the table.
Poyet suffered a 4-0 defeat at Swansea City last weekend in his first match in charge to leave Sunderland with just one point from eight games.
The Uruguayan's first home game is against local rivals Newcastle on Sunday and Poyet is hoping that he will have cause to celebrate.
"I like to have a good life and I want to enjoy this job," said Poyet.
"I don't want to have a heart attack or lose my hair being here. But the longer this run goes on I will probably go bald because of the way I am.
"I want to be able to enjoy Sunday night with my family, have a nice meal and talk about how good the match was."
Poyet has also tried to forge a sense of team spirit by taking the squad and staff out for a meal this week ahead of Sunday's derby.
He said: "The manager goes once. After that, they don't want him there. I know. I've been a player and I didn't want the manager there!
"We need to spend time together and talk about things.
"It's not about having a laugh or enjoying ourselves too much but I cannot ask the fans and the club to be together if us, the main ones, are not together."
Watch Sunderland take on Newcastle live on Sky Sports 1 HD at 12.30pm on Sunday