Former Sunderland chairman Niall Quinn criticises Paolo Di Canio reign
Former Sunderland chairman Niall Quinn has described Paolo Di Canio's time as manager as a "debacle".
Last Updated: 11/11/13 8:59pm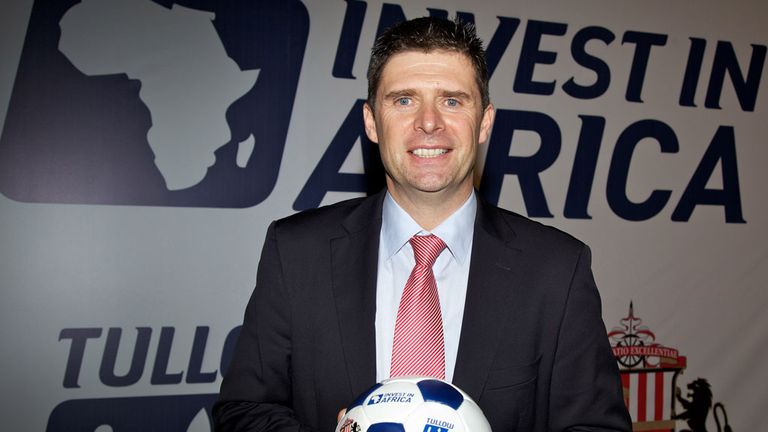 Quinn, who also played for and managed Sunderland, was deeply critical of the Italian's reign as he received the honorary Freedom of Sunderland.
He admits he is perplexed that Martin O'Neill is not still in charge at the Stadium of Light but praised current chairman Ellis Short for acting swiftly to replace Di Canio.
"When I left I did feel Martin O'Neill was the right man and it would go from strength to strength," said Quinn.
"I am as puzzled as any Sunderland fan as to why that relationship - Martin O'Neill and Sunderland Football Club - isn't still going and isn't thriving.
"The Paolo Di Canio thing, we now know, was a debacle in many respects. Everyone will remember the Newcastle result (a 3-0 win). But it was not to be."
Quinn enjoyed the positive style of play adopted by former Brighton boss Poyet and praised him for leading Sunderland to victory over Manchester City on Sunday.
"You cannot predict football. If anybody said, outside Sunderland, that they were going to beat Manchester City 1-0 again, you would have laughed," he added.
"From the outside looking in I really like what I see. I am more than pleasantly surprised. He has a real thirst and vitality that he wants to make this work.
"I think the future bodes well. You feel the impetus is there and they can go and play teams now with so much less fear and enjoy the games.
"If Gus Poyet manages to do it and pulls it off (keep Sunderland up), I think it is one of the best things to happen to the club in many, many years."