Gus Poyet threatens to quit Sunderland over transfer strategy
Gus Poyet will leave Sunderland if players are signed by the club's director of football without his approval.
Last Updated: 22/11/13 10:44am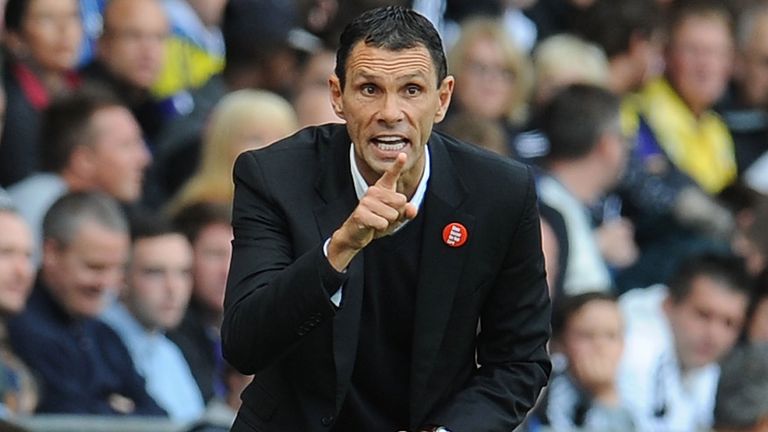 The Uruguayan was appointed at the Stadium of Light just six weeks ago but has already cast doubt on his position by questioning a signing proposed by De Fanti.
At the time of his appointment, Poyet said he would be happy to work alongside De Fanti and chief scout Valentino Angeloni, providing he had final say on who arrived to try to help his side improve on their 19th position and avoid relegation.
"We talked about a position the other day and considered four players," he said.
"I picked two. It was simple. One of the other two (selected by De Fanti) was a definite no. If that one is coming, I won't be here. The player has to be the right one for me. If not, I'm not going to accept it.
"They need to give me the options and I need to pick the ones I like. We need to see if they are available and if they fit into the financial possibilities, then we will move forward.
"I'm sure it's going to be done in the right way, in the common sense way. Everyone has a responsibility."
Despite such comments, Poyet is generally happy with a working arrangement which he admits is unusual for British football.
He also underlined his belief that potential new players need to be identified as a matter of urgency if Sunderland are to retain their Premier League status.
"The sporting director exists everywhere in the world," he said. "I know in England it's not very common. The manager is normally in charge of everything but I had it at Zaragoza as a player and my situation is clear.
"So far, everything is working fine. The connection and communication have been great.
"The idea is to start moving. The sooner we move, the sooner we get a player, the better for me."