Premier League: Gus Poyet placing emphasis on youth at Sunderland
Gus Poyet admits he will be placing greater emphasis on youth development as he builds for the future at Sunderland.
Last Updated: 26/11/13 11:59am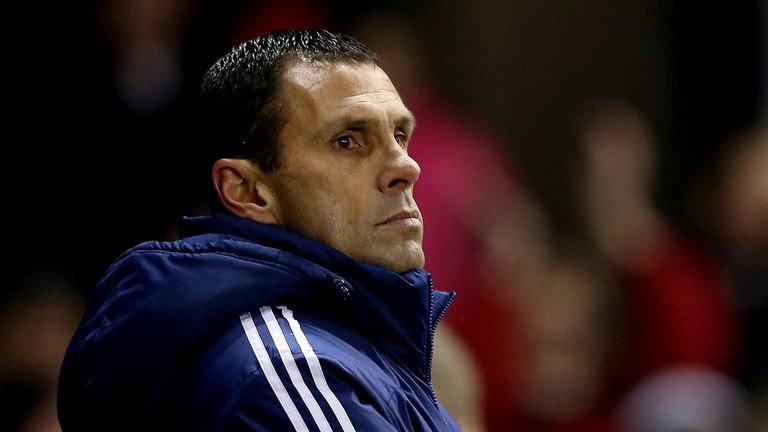 A busy summer of transfer activity at the Stadium of Light saw former boss Paolo Di Canio go in search of ready-made first-team stars.
That approach has backfired somewhat, with results on the field offering little return on the sizeable investment made off it.
Poyet will continue to bring in players from afar, with proven performers vital in the Premier League, but he has also outlined plans to bring more players through the academy system - with the ultimate goal to work with an elite group which offers the perfect blend of experience and promise.
He told the Sunderland Echo: "Eventually I would like to have 23 players in the first team, 24 max.
"And then I want to know 100 per cent that I've got five players in the U21s that, when I need them, they can step up.
"I'm not talking about five coming up together because that wouldn't be easy, but one at a time in different positions.
"Then you know if something happens in a position and you get an injury or suspension, you've got two players who can give you some competition."
Poyet is also looking for a philosophy of football to be embraced by all levels of the Sunderland set-up.
He added: "You need a system throughout the club. You can call it an identity.
"I don't want the U21s to be exactly the same as the first team. But the general basics, yes, there should be a similarity, and with the U18s as well.
"They need to have a similar idea so when I need two to train in international week, they're okay and they feel comfortable, they're not suddenly doing the opposite to what they're used to in training."