Premier League: Chelsea double payments to agents over last year
Chelsea have doubled their payments to agents over the last year according to figures released by the Premier League.
Last Updated: 30/11/13 9:18pm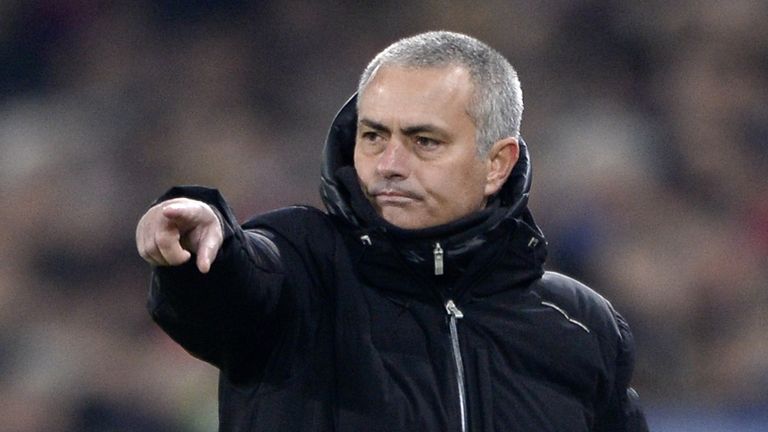 Authorised agents received over £13m from Chelsea in the period between October 1, 2012 and September 30, 2013, with Jose Mourinho's summer spending spree responsible for the increase.
Mourinho signed the likes of Samuel Eto'o and Willian before the transfer window closed, and Chelsea topped the payments to agents with a figure of £13,721,721.
Manchester City sit second in the big-spenders list when it comes to paying agents, forking out £11,179,817 following the arrival of Manuel Pellegrini as manager.
Premier League clubs spent nearly £100m paying agents in the 12-month period just elapsed, a rise of almost £20m, with Liverpool contributing £9,400,973.
Despite bringing in David Moyes as manager and signing the likes of Marouane Fellaini from Everton, Manchester United sit at the low end of the spending having shelled out a modest £4,317,690 - up almost £700,000 on the previous year.
Crystal Palace are bottom of the payment to agents ranking, hardly surprising given their promotion from the Sky Bet Championship in the summer.
Newcastle United were another club to see a big rise on expenditure to agents, with transfers and other dealings with players costing them £7.2m - an increase of almost £3.5m.
Arsenal have shown minimal change between the two years, spending in the region of £5.5m in both time periods, while north London rivals Tottenham paid an extra £3m as their bill totalled £9,787,676.
Spurs used the cash from the world-record transfer fee sale of Gareth Bale to Real Madrid to rejuvenate their squad and offset the loss of the Wales attacker.
The Premier League agreed in June 2008 that every club would publish the total amount paid to agents once a year. The figures also include any payments made by clubs to agents on behalf of their players.