Premier League: Gus Poyet disappointed by Sunderland's defeat to Tottenham
Gus Poyet was left frustrated after seeing Sunderland make more costly errors during a 2-1 defeat to Tottenham Hotspur.
Last Updated: 07/12/13 9:41pm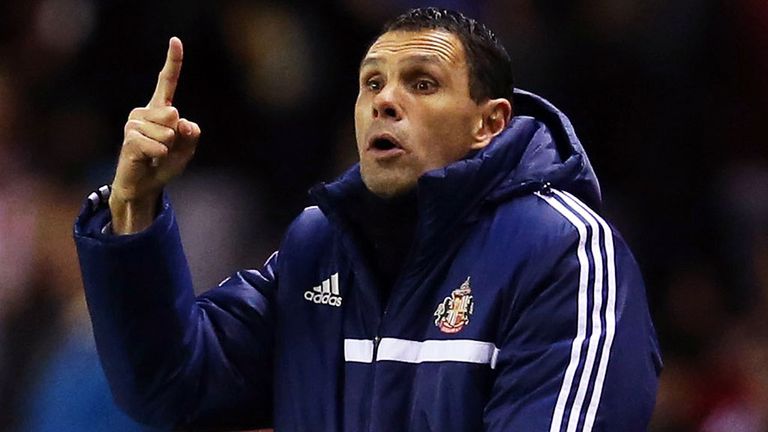 The Black Cats remain rooted to the foot of the Premier League table, with Saturday's loss on home soil their 11th in 15 outings this season.
An inability to generate positive results has already cost Paolo Di Canio his job, with Poyet drafted in as his replacement.
The Uruguayan is, however, finding out the hard way that inconsistencies at the Stadium of Light are difficult to shift.
Failure to clear their lines properly allowed Paulinho to cancel out Adam Johnson's opener in their latest outing, while skipper John O'Shea put through his own net to settle the contest.
On another demoralising setback, Poyet told Sky Sports: "Very disappointed, for many reasons: one, because we don't have the heart to compete with Tottenham for long periods.
"To go ahead and score with a great goal, the type of goal we try to convince the players that they can do, but then something happened.
"Something can happen in the last minute, a simple foul, but the ball is played in and it drops and they are better than us, they are quicker than us. And once more an own goal, I don't know what to say about that. I have never seen it before.
"And then it was too open, you cannot play that way against Tottenham. You shouldn't be in that situation again."