Premier League: Sunderland boss Gus Poyet knows results will impact transfer plans
Sunderland boss Gus Poyet has admitted that his transfer plans will be affected by the club's form in the coming weeks.
Last Updated: 13/12/13 9:25pm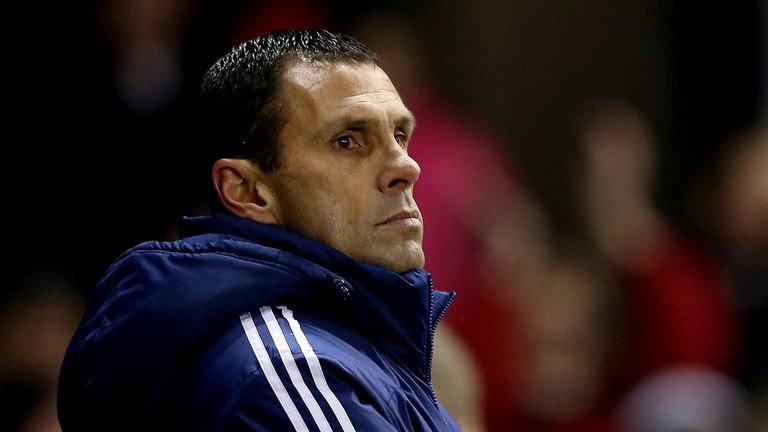 The Black Cats are currently five points adrift at the foot of the Premier League table and facing a battle for their top-flight future.
Poyet, who was brought in to replace the axed Paolo di Canio in October, accepts that players will be less likely to join a club which looks destined for the Championship.
And he joked that even if he had limitless transfer funds, he would not be able to lure players of the calibre of his fellow countryman Luis Suarez to the Stadium of Light.
Poyet told the Sunderland Echo: "If I look at Sunderland as a team now and then I look at them after a win on Saturday, then it's a different Sunderland.
"But if we don't move forwards, then maybe a few of them (transfer targets) will say 'well, no'.
"It's not only about money. If we had £40million and we were going to buy my mate Mr Luis Suarez. Is he going to stay at Liverpool or come here?
"He's a good friend, but we're not that close!"
And Poyet accepts that his budget will be impacted should the Black Cats still be adrift at the bottom of the table when January comes around.
"I would imagine so," was Poyet's response when questioned on the issue.