Sunderland boss Gus Poyet says he won't tinker with his side
Gus Poyet insists he will not be making wholesale changes ahead of Sunderland's League Cup clash with Chelsea.
Last Updated: 17/12/13 6:56pm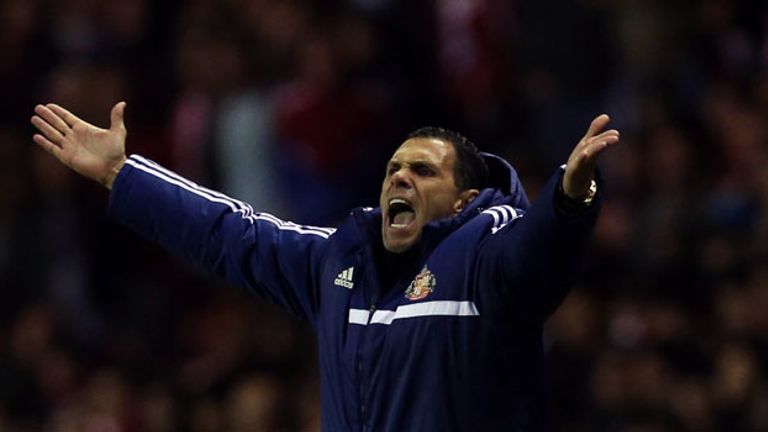 Poyet played under Claudio Ranieri's regime at Chelsea when the Italian picked up the nickname 'tinkerman' as he adopted a rotation policy.
But Poyet will not be copying that management style as he looks to keep Sunderland in the Premier League and guide them through to the Capital One Cup semi-finals.
"I used to hate it when managers changed it. Absolutely hated the rotation system," he said.
"I didn't like to feel I was at my best in one game and then, in the next, I was sitting on the bench for no reason.
"Somebody thought I needed a rest when I didn't.
"I never asked Ranieri why I was playing, so I never went to see the manager to ask why I was not playing. That was never my mentality.
"If you are strong, then you can play in every game. Ramires has played virtually every game for Chelsea and he doesn't seem to have a problem."
Poyet insists that he will still make changes to his team, but only ones which are required.
"I'd be a liar if I said I would never change things, but I am getting close to knowing my best team and will play it when I can," he said.
"To get out of the relegation zone, we need to become winners.
"To become winners, we need to win the next one and beating Chelsea can help us in that way."