Sebastian Larsson says Sunderland's cup run won't harm Premier League survival bid
Sunderland's Seb Larsson believes they can win the Capital One Cup without surrendering their Premier League status.
Last Updated: 19/12/13 10:33am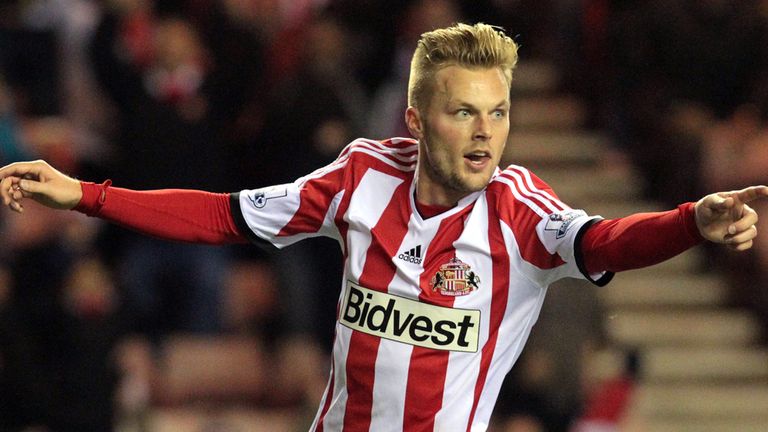 The Sweden international was relegated with Birmingham in 2011, three months after helping the Blues to glory in the League Cup following a 1-0 win over Arsenal.
After a 2-1 win over Chelsea in the quarter-finals on Tuesday, Larsson insists their run in the cup won't affect their Premier League form.
"It's just a poor excuse for going down. It can never be a bad thing to win a cup, or get as far as you can," he said.
"People say, 'You will have extra games' - but it's easy to play matches if you're winning them and much tougher if you're losing them. So the extra effort won't matter.
"When you beat a team like Chelsea there is no way it's ever going to be seen as a negative."
Larsson is quick to avoid over-celebrating their win over Jose Mourinho's side, calling for his team-mates to shift their focus back to Premier League survival.
"It's very nice to win after the season we've had. We want to go as far as we can in the Capital One Cup - the fans will really love it.
"At the end of the day though, the Premier League is our bread and butter. We know we have to sort that situation out as soon as we can - a cup run won't count for much if we can't do that.
"We have to forget about Tuesday's victory quickly - because Norwich on Saturday is a very big game for us.
"Beating Chelsea will give us a big lift so, hopefully, it will be a confident team that walks out on Saturday."