Sunderland striker Duncan Watmore says Stadium of Light debut was a 'dream'
Sunderland striker Duncan Watmore says it was a dream to make his debut at the Stadium of Light in the FA Cup on Sunday.
Last Updated: 06/01/14 3:49pm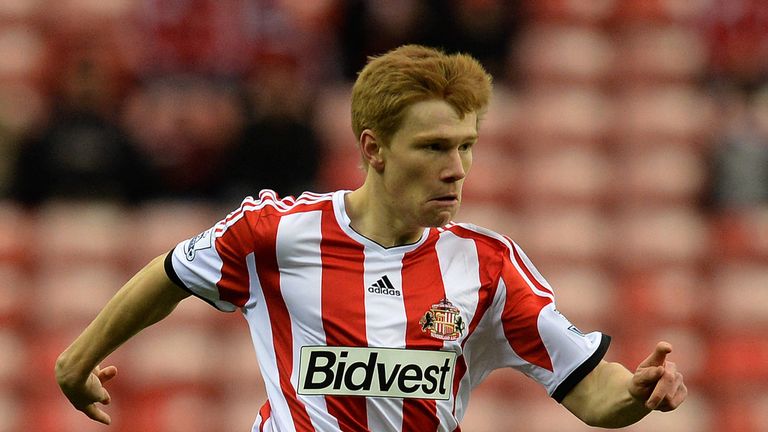 The 19-year-old came on for the Black Cats with 27 minutes remaining and upped the pressure on the visitors, forcing a good save from goalkeeper Greg Fleming as the home side completed a 3-1 victory.
The striker, who arrived at the Black Cats last summer from Conference North club Altrincham, was happy he experienced a win with the team, who now go sailing through to the fourth round to play either Kidderminster or Peterborough on Saturday 25th January.
"I was just delighted to get to play. It's a dream to be out there on that pitch in that stadium and I loved every second of it, to be honest," he told the Sunderland Echo.
"I really enjoyed it and I'm glad we got the win. I could have scored, but the keeper made a good save.
"I took a return pass from Jozy Altidore and just went for the bottom corner, but the keeper has saved well and put it out for a corner - it's a shame for me, but what can you do?"
It may have been his debut for the first team, but Watmore has shone during Under-21 games for Sunderland, resulting in a warm welcome from the home fans at Sunday's match.
"It was unbelievable hearing my name being chanted by the fans at the Stadium of Light. It was mental, and I'm so appreciative of the fans for that," he added.
"Every kid dreams of playing football of this standard in their career and, to get that chance now, I'm over the moon. I'll keep working hard to see where it goes."
After receiving praise for his performance, Watmore was keen not to take all the credit and thanked the people who have helped him get to the level he is currently at.
"Kevin Ball and the rest of the staff have been great to me. They've helped me get bigger, quicker, fitter and the technical side of my game has improved so much with the Under-21s too," he said.
"I just get the ball and run at people and Bally always says he doesn't want to coach that out of me because that's me and that's why I'm on the pitch - it's what I'm good at.
"I enjoy beating people and I've just got to keep doing that, working hard and looking to do the right things for the coaching staff.
"Playing in a cup game was great for me too - it was very quick and you don't have the time to dwell on the ball - but again, that's something I can learn from."