Transfer news: Sunderland boss Gus Poyet admits British deals are difficult
Sunderland manager Gus Poyet has criticised the system that is making it hard for his club to sign British players.
Last Updated: 10/01/14 9:55am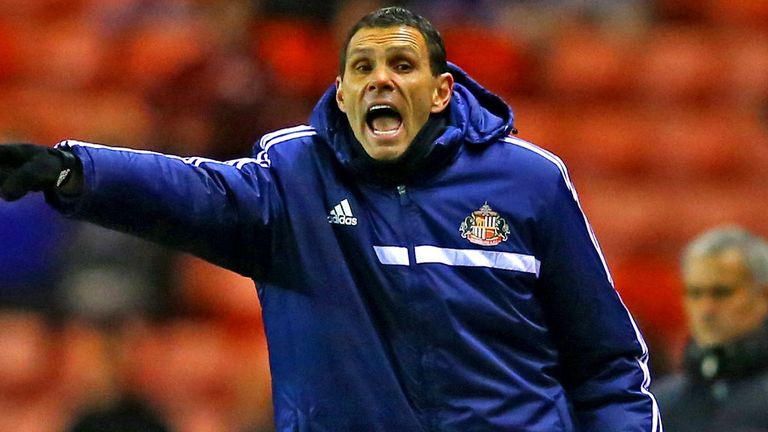 Poyet is still hoping to push through a deal for Brighton and Hove Albion's Scottish midfielder Liam Bridcutt, but has otherwise had to focus on foreign markets.
He has so far recruited Spanish defender Marcos Alonso on loan from Fiorentina and is closing in on Argentine centre-back Santiago Vergini.
Poyet believes the problem with targeting British-based players is that some clubs have so much wealth that they have no need to sell.
Players at the top clubs can also earn more than they would elsewhere without having to play regularly, and Poyet says it is down to the individual to decide where their priorities are.
"So far players who've been in England, or British-based players, even if they are foreign, it is difficult to get them," said Poyet.
"Sometimes there are English players and they're on the bench at teams, not playing, and they should be playing in another team, but because we cannot pay them [enough], there's no chance of them coming.
"It's not because there's too many foreigners in England, it is because there are not enough British players playing at the top teams. It's the system that's wrong."
Poyet added: "There are teams who want too much money, there are teams who have no limit on what they pay. There are clubs with more money and big squads and it's impossible to get those players.
"I wanted to play when I was a player, but it's down to the player's character, the future they have and what they want."