Gus Poyet: Adam Johnson's Sunderland form down to lighter load in games
Gus Poyet says Adam Johnson's resurgence is down to Sunderland's more intelligent use of his qualities.
Last Updated: 17/01/14 2:09pm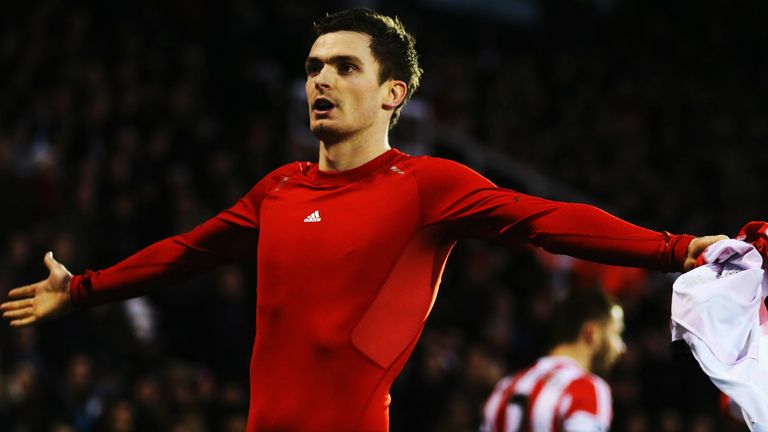 Johnson's hat-trick at Fulham last week took Sunderland off the bottom of the Premier League and was his most eye-catching contribution since a £10m move from Manchester City 17 months ago.
And Poyet reckons the England winger is benefiting from a lighter load during games.
He said: "It needs a team to play one way, I am convinced. Even if he is a player who can do things individually, you need to use him well.
"You cannot just give him the ball and expect him to deal with everybody every time he gets the ball, because that doesn't suit a player, apart from the Messis and company.
"And remember Messi does it because he is playing in a team where they keep the ball forever, so they give him the time to rest and walk and then when he gets it and is fresh, he goes past people.
"But we don't do that, so we were trying maybe to use him too much, at least when I got here. That was the idea - just 'give it to Jonno, give it to Jonno, give it to Jonno', and he needed to perform.
"It's not easy. First, it's predictable, secondly, it's very easy for the opposition to deal with."
Poyet also declined an invitation to comment on Phil Bardsley's claims that team spirit was "beyond dead" under predecessor Paolo Di Canio.
Bardsley has been brought in from the cold by Poyet after breaches of club discipline saw him sidelined under Di Canio.
"I was not here six months ago, so I can't comment on how it was," Poyet said. "But I understand as a normal person that when a team is not winning, there is a mental side that you need to work on.
"The way we are, the way we treat the players, I knew that sooner or later, the atmosphere would be different.
"I can only be thankful to Phil because he took his chance. It was a difficult decision for everybody - for me, but especially for him - and then it was up to him to take it, so all the credit needs to go to Phil."