Premier League news: Gus Poyet hailed Sunderland's 3-0 win over Newcastle
Gus Poyet described Sunderland's derby win at Newcastle as one of his 'best days' in football.
By Graeme Bailey - Tweet me: @graemebailey
Last Updated: 02/02/14 7:19am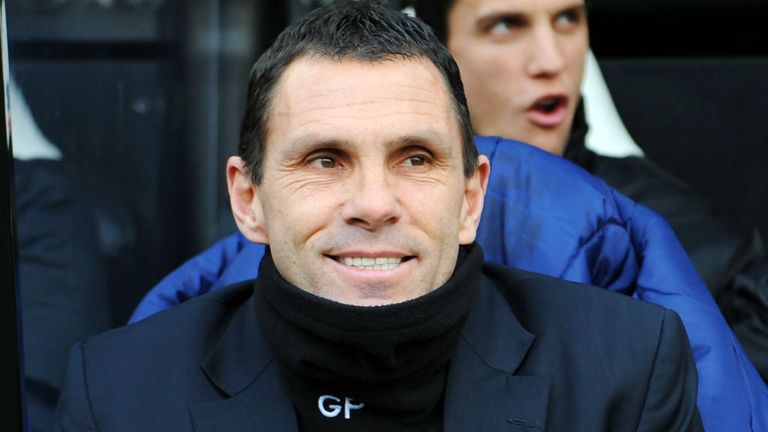 The Black Cats sealed a 3-0 win for a second successive season at St James' Park thanks to goals from Fabio Borini, Adam Johnson and Jack Colback to repeat the feat of former boss Paolo Di Canio from last season.
"One of the best days I have had in football, as a manager, for sure," beamed Poyet.
"The players deserve the credit, they go on the pitch and know how hard it is to play in a derby, the fans and the atmosphere, the pressure and you need to be strong but at the same time relaxed to play the football we want to play.
"The players are enjoying it and full credit to them, they were outstanding, we defended well and created lots of chances, and we scored at the right time, so a very good performance.
"Three points is the most important thing, but the way we did it, I don't know how many people were expecting this, but I have been saying for a long time we are a very difficult team to play against."
Poyet is delighted with how he feels the players have adapted to his style of play.
He added: "They have a belief and are enjoying the way we are playing and defending. The game is not just about passing the ball, it is about doing the basics all the time, and in the beginning we were not doing it, but now they are confident they can do that all the time, so whatever team we pick everyone knows what to do.
"An example is Adam Johnson. For some reason at this football club we were giving him the responsibility of doing everything, thinking you come from Man City so give him the ball let him take on ten and score every game, but it doesn't work like that.
"We have to play in a way to help Adam and he is doing it every week, it is a bit of responsibility for Adam and a bit of the team."
Poyet admits that Sunderland's mindset has now changed and they are firmly thinking that they will survive rather than just hoping to stay up.
"What a league this is. Before I said we need to get safe somehow and now if we don't stay up it will be a real shame as we have done a terrific job and it is in our hands now, and we have to make sure we do the right thing."
Poyet handed a debut to deadline day signing Liam Bridcutt and he was delighted with his display in front of the defence.
"He knows the role. If there is one player in the world that I want to play that role it is Liam," he said.
"Not being able to play Lee Cattermole because he has been injured it was a relief to be able to put Liam in and I had no doubt about giving him his debut. The best thing for him is that we won, didn't concede, he was calm and passed the ball well and kept his shape. He is a happy boy today and I am pleased for him."
Poyet was asked about keeping Cattermole on deadline day and he revealed it was his decision to hang on to the midfielder, who was wanted by Stoke.
Asked why he stayed, he replied: "Because he is a very, very important player and I am delighted that the chairman said to me, 'if you need him he stays'. It is about having the players you need to stay up and Lee is one of those."
The Sunderland boss admitted he was happy not to lose any players he wanted to stay at the club.
"We did not want to lose any of our main players. Sometimes a club might put an offer that makes you think, you like to say everyone has a price. I say sometimes you have to be realistic but I am delighted we don't lose any of our most important players."