Sunderland boss Gus Poyet says Liam Bridcutt needs to prove himself
Sunderland boss Gus Poyet wants more from Liam Bridcutt as he looks to solve a central midfield selection poser.
Last Updated: 09/03/14 1:06pm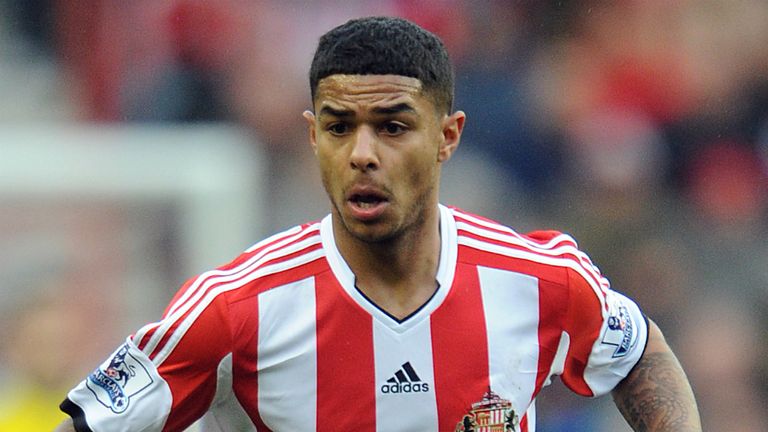 Poyet brought in Bridcutt from former club Brighton in January, a player he has made no secret of his admiration for, and that move appeared likely to mark the end of Lee Cattermole's time at the Stadium of Light.
But his rumoured move to Stoke never materialised and the duo have since shared playing time in Poyet's team - Bridcutt playing in the Premier League and Cattermole in cup competitions.
Cattermole impressed in last weekend's Capital One Cup final defeat by Manchester City - Bridcutt was cup-tied - leaving Poyet with a decision to make when Sunderland travel to Hull City in the FA Cup quarter-finals on Sunday.
Poyet hinted Cattermole's performance last week will be enough to keep his place at the KC Stadium and challenged Bridcutt to prove he is worthy of a long-term run in the first-team.
"It's going to be difficult for Liam, it's as simple as that," the Uruguayan said.
"Sometimes you try to explain to players and they get it; sometimes they think it's just words. But when you are on the pitch and you have the chance to perform, if you perform, if you [the team] play in a week's time, you are going to be there.
"When [Vito] Mannone was Man of the Match, the week after, he played; when Wes Brown was Man of the Match, the next week, he played.
"It's not like you are going to change it for the sake of changing. It's fair competition and then the one who wins is the team because you get the best performance from the player."
Hull have proved to be one of Sunderland's bogey teams this season, with home and away defeats in the Premier League that have included three red cards for Poyet's side - one of those for Cattermole.
But a bigger concern for Poyet is the gap between his side and Premier League safety, which could well have grown by the time they face Crystal Palace next weekend and an end to the season that could include some cup-related fixture congestion.
He added: "The longer it goes and the more games we get in hand, it can be bad, it can be worse.
"There are teams who are winning and going away who were very close two or three weeks ago. If we or Everton go through, then it's another game that is going to be postponed, it's another game in hand, so you never get there and you don't know for real where you are.
"Again, we need to adapt. You can't have everything - if you are in the cup final, you are going to miss a game and if you are in a semi-final, you can miss another one, those are the fixtures.
"That's why I am trying to make sure we use the right team on Sunday because we will need everybody in the last few games. It's going to be incredible."