Gus Poyet to welcome new director of football at Sunderland
Sunderland boss Gus Poyet insists he is more than happy to work with a director of football at the Stadium of Light.
Last Updated: 12/03/14 11:25am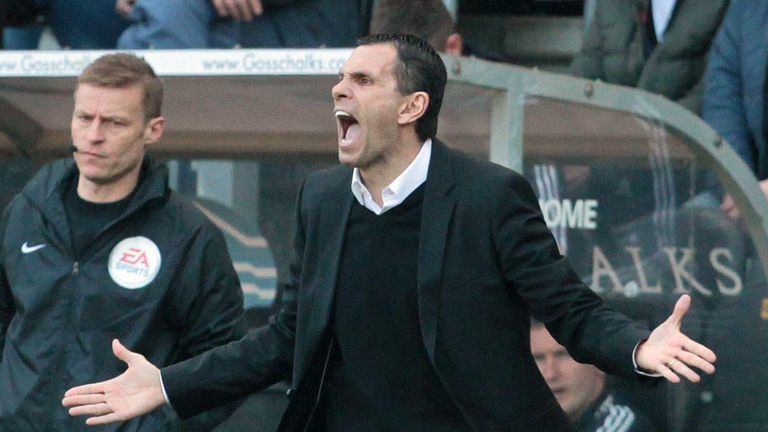 Congerton, currently at Hamburg, is set to be confirmed as the successor to Roberto De Fanti shortly, and it is understood Poyet has approved Congerton's appointment.
Poyet insists that working with a technical director is part of the modern game and he does not have any issues.
"It's normal all over the world. The word technical director, sporting director can be seen as the devil but it's normal," he said.
"The most important thing is the relationship between the manager and that person.
"It needs to be spot on, it needs to be in the same direction, it needs to be spot on because otherwise it won't work. For me it's natural. I don't worry at all. Will it work? I don't know. I hope."
Congerton, who was previously chief scout at Chelsea, was appointed at Hamburg in 2011 by Frank Arnesen.