Vito Mannone says Sunderland should not settle for point at Norwich
Vito Mannone wants maximum points at Norwich following a disappointing draw against fellow strugglers Crystal Palace.
Last Updated: 22/03/14 2:33pm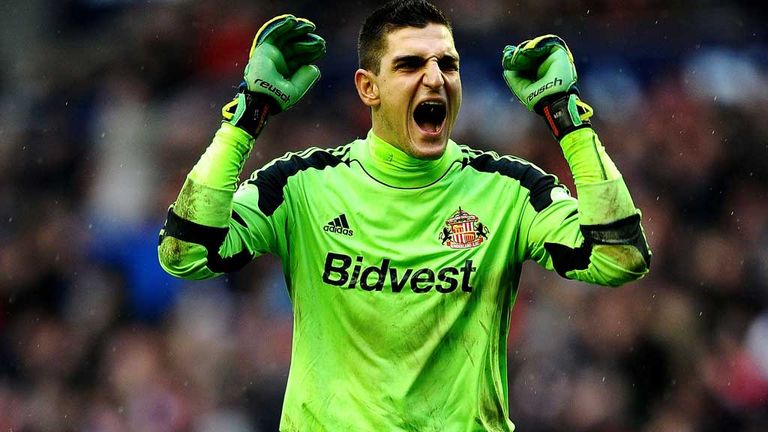 The Sunderland goalkeeper says the Black Cats cannot allow any negativity to creep into the camp, despite the club remaining in the Premier League drop zone after Saturday's Stadium of Light stalemate.
The Capital One Cup runners-up have two games in hand over 17th-placed Palace and the Italian shot-stopper feels Gus Poyet's side must start digging deep in order to win games.
"We can't be negative," Mannone told the Sunderland Echo. "We approached the game really well - Palace hardly touched the ball in the first half.
"Sometimes things go for you, sometimes they don't.
"But, at the same time, you have to look at yourselves and maybe dig in really hard to find that solution if it's not coming.
"We're going to have more games like that in the near future when the teams around us come here and they are going to be happy with a point. We are not.
"There's mixed feelings because you think the win will come against the smaller teams at home. But you never know really.
"The wins might come at the big clubs.
"We just need to come off the pitch giving everything, and I think we did that on Saturday.
"And of course, it will look a much better point if we win at Norwich."