Sunderland boss Gus Poyet admits Nacho Scocco is struggling to adapt
Sunderland boss Gus Poyet has conceded Nacho Scocco is struggling to adapt to the demands of Premier League football.
Last Updated: 22/03/14 2:33pm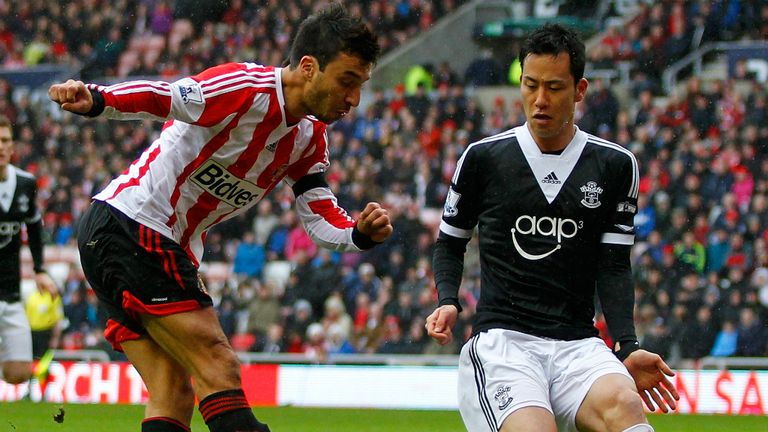 Scocco joined Sunderland during the January transfer window from Internacional, but he has so far failed to make an impact at the Stadium of Light.
The Argentina international has made just two starts in the FA Cup as well as a couple of substitute appearances in the Premier League as he tries to find his feet in English football.
Poyet admits he has been surprised by how hard Scocco has found life at Sunderland, but he has backed the striker to come good.
"I think the situation with Nacho is more difficult than what we expected," said Poyet.
"When you are a foreigner and you come to a new country, you know that it might take a few weeks or months to adapt. We are all different.
"We tried to do a plan to make him sharper without losing the weekends. But it's difficult.
"It's difficult because there is a moment in the week when you need to slow down for the Saturday, so it's only four days in seven that he's able to train properly.
"My idea was to have him for the last 12 or 13 games as fit as possible. But it's going to take time.
"The quality is there. You see it every day and he is coming every now and then with a goal from nothing and people realise.
"Maybe, he needs a goal too and then everything will change.
"I'm going to use him the best I can."