Premier League: Fabio Borini making the most of Sunderland's fight for survival
Sunderland's on-loan striker Fabio Borini feels his career will benefit from being involved in a relegation battle.
Last Updated: 19/03/14 10:24am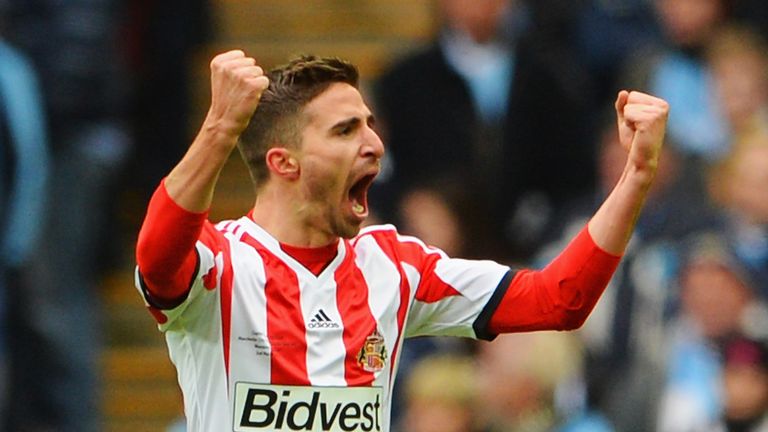 Borini is on loan from Liverpool and played a key role in Sunderland's run to the Capital One Cup final, where he scored the opening goal in the 3-1 defeat by Manchester City.
However, Sunderland's focus is now on preserving their Premier League status, with Gus Poyet's side three points from safety after last weekend's 0-0 draw with relegation rivals Crystal Palace.
The Black Cats do have at least two games in hand on the teams around them and Borini is making the most of the experience of being down at the bottom of the table.
"I've never fought for relegation," the Italy cap told the Sunderland Echo. "I've always fought for a European place or winning a title.
"It's not easy. It's a totally different tension and focus. But it's a good experience because you learn about hard times.
"You will experience them in your career when you pick up an injury or your team is not doing well.
"I don't think it's any tougher than fighting for the title, because even if you finish second in the title race, you've still lost. But it gives you the experience of how to deal with not very positive things."
He added: "We've got three games in hand, so we can control what happens to us a little bit more than others.
"But I've learned in the Premier League, you never know until the last second. You look at Man City two years ago when they won the title in the last 10 seconds."