Sunderland boss Gus Poyet is determined to sign Fabio Borini from Liverpool
Sunderland boss Gus Poyet remains hopeful of signing on-loan striker Fabio Borini on a permanent deal this summer.
Last Updated: 22/03/14 12:10pm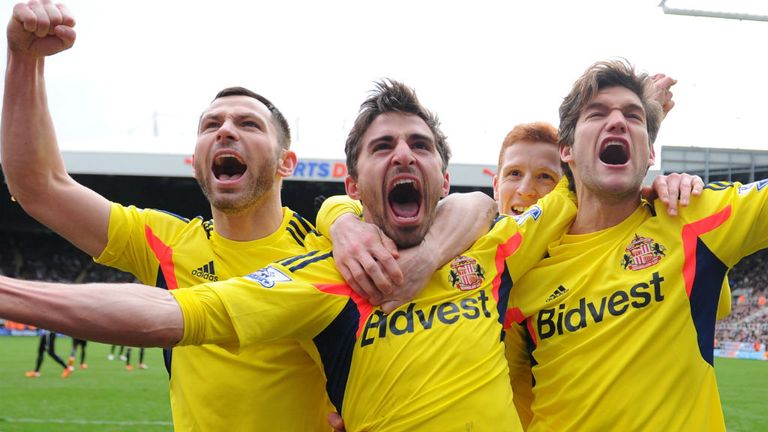 The Italian has become a hit on Wearside since his temporary move from Anfield with two goals in the derby victories over Newcastle and the opening goal in the Capital One Cup final defeat against Manchester City.
Poyet seems determined to try and prise the 22-year-old away from the Reds and joked he would leave Borini out for the remainder of the season should he help 18th-placed Sunderland to safety in the next five games.
"If he makes us safe in the next five games, I won't play him in the next five," the Uruguayan told The Sun. "Then maybe everyone will forget about him. 'Fabio Borini? Oh yeah, rubbish'. So then we can buy him. I don't know if it's possible but it would be fantastic.
"As a manager, when you have a player on loan and you know him very well he's the next option to buy.
"You know when he's good, when he's bad, how he trains, if he complains. It's out of our hands but I can tell you we like him a lot and will try."