Premier League: Sunderland's Gus Poyet sticks to his guns over team selection
Gus Poyet insists he does not care about criticism as he does what he thinks is best to keep Sunderland up.
Last Updated: 12/04/14 2:21pm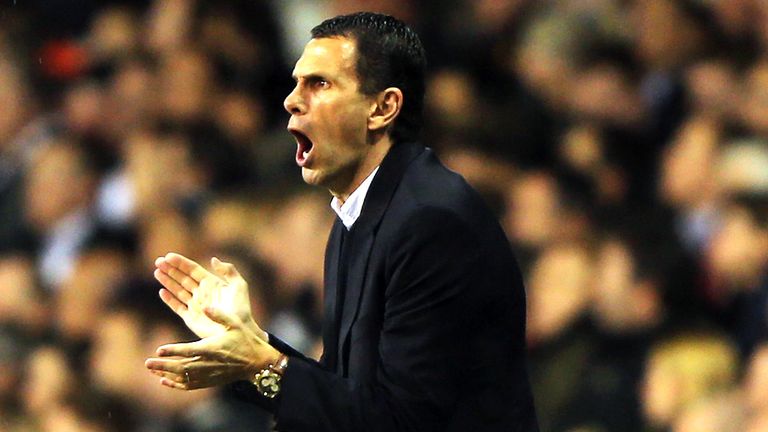 Some are questioning Poyet's defensive formation of three centre-halves and two holding midfielders - Lee Cattermole and Liam Bridcutt - in recent games after four losses on the bounce.
But the Sunderland boss has shrugged off the criticism, believing Cattermole and Bridcutt fully deserve their place in the side.
Poyet told the Sunderland Echo: "I'm being totally honest, I don't care what criticism comes my way.
"Everyone has an opinion and there's nothing I can do about that.
"But the most consistent players I've had in recent weeks have been Lee Cattermole and Liam Bridcutt.
"It doesn't matter where you play, what you do, or your technical ability - it matters what you do on the pitch.
"And those two have shown, by the way they have played, that they deserve to play."
Wins
The Black Cats currently sit seven points from safety, with two games in hand over fourth-from-bottom Norwich, and Poyet admits his side must pick up wins - and fast.
He said: "I think it's natural that our position will dictate to a certain extent the teams we play - we have to go for wins.
"But I think the most important thing is to know which players are strongest mentally, while we look to put a good mix of quality and desire on the pitch.
"I don't think we can improve technically, or tactically, or fitness wise at his stage.
"I think it's just a case of picking players and a team that is going to click and have a go."