Premier League: Gus Poyet looking to put things right at Sunderland
Sunderland boss Gus Poyet admits there is something 'wrong' at the football club which he needs to put right.
By Graeme Bailey - Tweet me: @graemebailey
Last Updated: 14/04/14 10:25am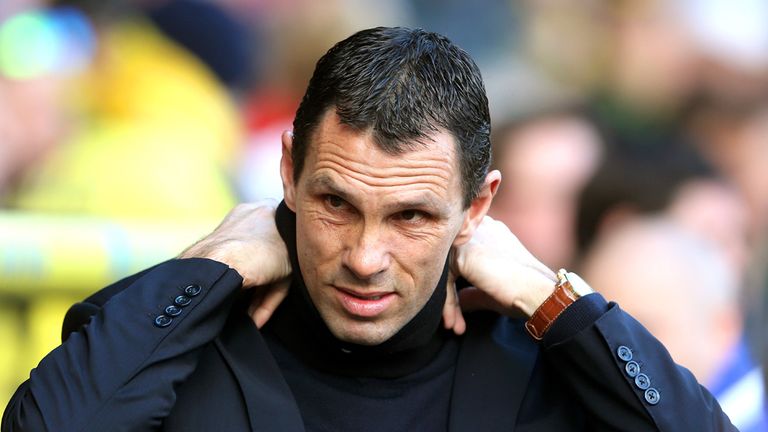 The Black Cats lost again at the weekend and they have now gone eight games without a win, losing seven of those.
And Poyet admits that he needs to put things right, after becoming the latest in a long line of managers to struggle at the Stadium of Light.
"I think there's something wrong in the football club and it's not an excuse. I need to find that. If I don't find it, we've got a problem," said Poyet.
"I don't know what it is. I do think I know what it is at times but no, I don't. It's too many times, too many things. I always say to myself 'What happened with Steve Bruce in the second year?' 'What happened with Martin O'Neill?' 'What happened with Di Canio?' and what happens with me now?
"I don't want to get away from the responsibility because I said on Monday night I am responsible. I am the first one. But who is going to be next? A, B, C - you can call him anything and the club will be in the same situation.
"I don't like it, it's not me. I need to find the solution and whatever it is, I need to put it there.
"It's sad because at the end of it, the one who goes is the manager. You try, you try, you try, you try but at the end, the one who loses his job and looks bad is the manager. So I'm going to find the solution before I go!
"That's me. I cannot promise I will get this club safe because it would be silly. I would be lying to you. But I'm going to leave it a better club.
"I think there is a better understanding of what our football is about now, what we need to do and the respect for the fans and plenty of things and the timing and the respect in training and the way we behave. But it's not enough."
With a host of his players out of contract in the summer, Poyet admits it is frustrating that he cannot plan ahead.
"I try always to plan ahead and to plan ahead you have to have a squad, you have your players. Can I do that? I can't and I don't like it. It's not me. Now I'm learning, every day," he said.
"I don't want to rebuild. I didn't come to Sunderland to rebuild anything, I want to be part of a process and to be something that gets better all the time.
"Sometimes you say - and I understand why - that you need to take one step back to make two forward. Is that the solution? It would help."