Sunderland striker Connor Wickham feels he has matured as a player
Sunderland hero Connor Wickham believes he has matured after finding a rich vein of form in front of goal.
Last Updated: 27/04/14 3:18pm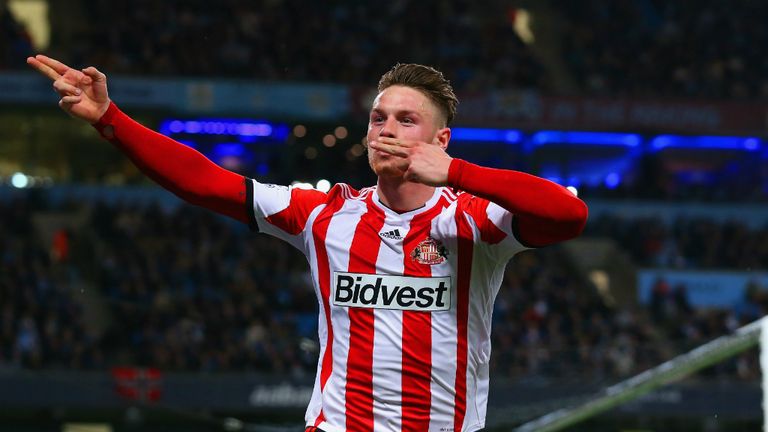 Wickham has scored three goals in his last two appearances for Sunderland after previously netting just once in the Premier League since his 2011 move from Ipswich Town.
The 21-year-old has been out on loan at Sheffield Wednesday and Leeds United this season, but has returned to Sunderland to play a key role in their survival fight.
The former Ipswich youngster admits the last three years have been tough, but feels something has "clicked" for him recently.
"It's been a tough three years for me and a disruptive time, but in the last 12 months or so, something has happened inside me," said Wickham.
"I feel different. I'm feeling good. Something just clicked. I can't really say what it is to be honest.
"Maybe I've just matured a lot since I came here.
"I moved 300 miles away from home and have had to settle into a new environment in terms of the Premier League and the pressures which come with it.
"In reality, I have scored three goals inside a week and they've been massively important goals.
"I don't see the hype that's been around them because I've only done what I'm being paid to do.
"The goals have come at the right time against two top teams. If they'd been against lesser teams, I might have been expected to score.
"But they've thrown the title race up in the air and given us a chance of avoiding the drop and that's why so much has been made of them."
Wickham insists he never doubted he would be a success at Sunderland and he feels he has now taken his chance.
"I'm back at Sunderland, finally getting my chance. I always knew it would come, it was just a matter of waiting, being patient and making sure that when it did come, I took it.
"Now I'm back on the track maybe everyone expected me to be on three or four years ago."