Gus Poyet is planning for another season at Sunderland despite claims about his future
Sunderland head coach Gus Poyet has continued his summer planning, despite speculation about his future.
Last Updated: 13/05/14 1:18pm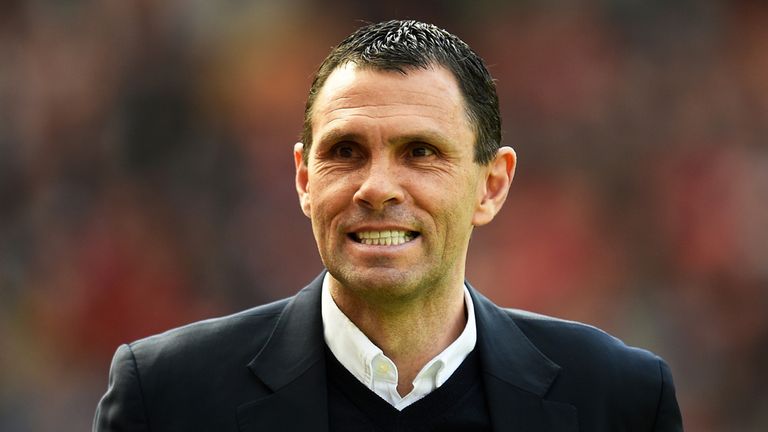 Poyet pulled off a dramatic escape with Sunderland this season, steering the club from a desperate position in the drop-zone to a 14th place finish.
But the Uruguayan has previously voiced his concerns about problems within the club, sparking speculation about his future.
He has recently been linked with possible vacancies at West Ham and Southampton, although Poyet has tried to play down these claims by insisting he is busily preparing for another season on Wearside.
"I have been talking to the people at the club, setting up things," said Poyet. "I have finished the pre-season, everything is set, so I don't know, I don't know what I need to say.
"It's common sense. Yes of course, you talk about different things when you meet, where we are going, what we want to do, how much money do you get what is the idea, blah, blah, blah.
"I can tell you a hundred things you are going to talk about. Now do I know the answers? No, I don't, but that doesn't mean that you are going in a certain way.
"It's natural, it's normal, it's every single manager, every single one, so then we will see."