Premier League: Sunderland's Lee Cattermole backing Connor Wickham to improve
Lee Cattermole says Connor Wickham can go from strength to strength at Sunderland after a fine finish to last season.
Last Updated: 07/06/14 5:22pm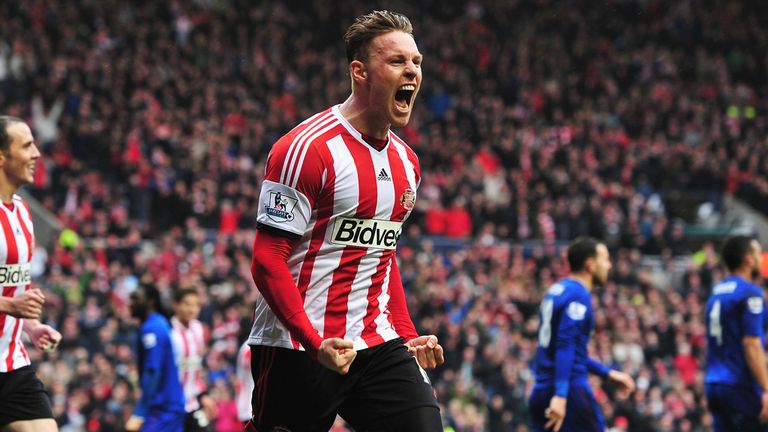 Wickham has been talked about as an exciting prospect for a few years but he is still only 21 and Cattermole believes the level of expectation has been unfair.
But the striker returned from a loan spell at Leeds United in March to help Sunderland defy the odds and avoid relegation with a stunning run of form.
"It definitely takes you time to settle and to adjust if you get into the first team at a very early age," Cattermole said in the Sunderland Echo.
"You're a kid. You don't have a clue what's at stake or what you have to do to get your performances right.
"As you get older you change your ways and realise how much this game means to people and yourself as well.
"I've changed drastically from the lad I was at 21, let alone 17 to 18."
Cattermole believes there is still a lot of room for improvement with Wickham and has urged the youngster not to get carried away following an initial taste of success.
"Connor will only get better," he insisted.
"He came to Sunderland as a young lad and he's never really been given a chance.
"When he has been, if you don't take your chance in the first couple of games, you don't get much longer - results are that important.
"But he's shown people what he's all about now after getting experience from his loan spells and hopefully he will get better and better.
"He's got to just keep going and not get carried away.
"That's where the press goes with you and before you know it they're suddenly saying you're the best striker going.
"But he'll be the first to admit that he needs to keep improving and working hard in training, like we all do."