Premier League: Jack Rodwell happy to join Sunderland after two years at Manchester City
Last Updated: 24/08/14 10:32pm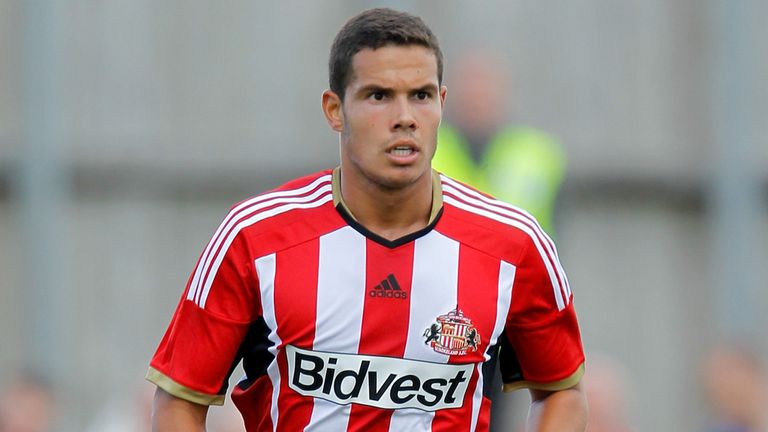 Jack Rodwell is adamant he has no regrets about signing for Manchester City, but is happy to take on more responsibility at Sunderland.
Former Everton midfielder Rodwell made just 25 appearances in two years at City before joining Sunderland earlier this summer after attracting interest from several Premier League clubs.
The 23-year-old did not want to go out on a season-long loan and is looking forward to kick-starting his career at the Stadium of Light.
"City weren't pushing me out of the door," Rodwell told The Sunday Times. "I had three years left on my contract.
"They said staying was an option, but to me it wasn't. I could have gone on loan to a lot of Premier League clubs but I wanted to go permanent, get to know the players, go and work with a manager, not necessarily be somewhere short term.
"There's more responsibility when you're a permanent signing and I wanted that responsibility. I want to build my career again and this place ticked every box."
Rodwell has also insisted he did not advise young players to reject a move to City when he was presented as a Sunderland player.
He added: "I actually said, 'The last thing I could say to any young player is don't sign for City'. And somehow that was translated into 'Don't sign for City'.
"How could I tell someone not to sign for City? They're one of the biggest clubs in England, with the money they've got, the titles they're winning, the Champions League. Who wouldn't want to be part of that? You'd be crazy not to.
"If you're ambitious you want to be at the best team, with the best players, winning leagues.
"I don't have any regrets. If Manchester City show interest, then you should think 'I'm good enough for them'. If you turn round and say 'Nah, I've no chance of playing for them', then you've no faith in your ability. I signed, backing myself to win a place.
"All I'd say is it's a big squad, a lot of competition for places and that's the nature of the beat. Unless you're a £100m signing there are no guarantees."