Nigel Clough says there have been no bids for Derby startlet Will Hughes
Derby have received no offers for highly-rated midfielder Will Hughes, according to manager Nigel Clough.
Last Updated: 15/11/12 11:37am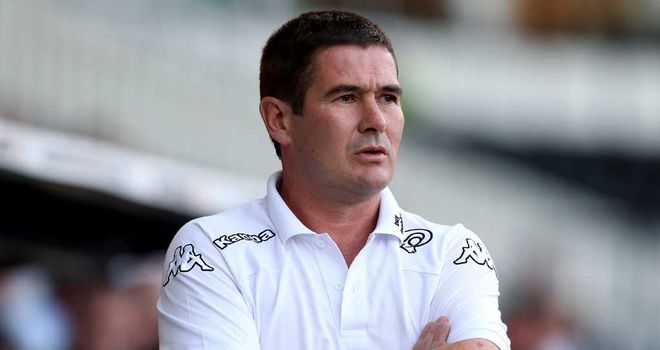 Arsenal in particular have been linked with a January move for the talented 17-year-old, who became the second youngest player to represent the England Under-21 side when he made his debut for the Young Lions as a second-half substitute during the 2-0 win over Northern Ireland on Tuesday night.
Barclays Premier League champions Manchester City, who now have former Rams chief executive Tom Glick among their ranks, and Liverpool are also reportedly interested in Hughes.
"It's inevitable Will will attract attention, there are not many 17-year-old's playing in the Championship at his level," said Clough. "To get the recognition at Under-21 level is testament to that.
"We are aware he is being watched, we see the list of scouts and the clubs they represent but we have heard nothing from them. There have been no firm bids from anyone."
Clough insists he is under no pressure to sell Hughes in order to help balance the books.
He added: "I haven't been told I have to raise any money. We are still operating slightly over budget but it's not a lot and maybe a run in the FA Cup, or a trip to Old Trafford in the draw, would get us on track.
"It doesn't have to be a case of selling players but if something did materialise hopefully we could fend it off because we want to keep him, that's the intention. Or at least do our best to keep him for as long as we can, or get the best price possible.
"We look at all offers individually and on their merits. You don't always want to sell but sometimes it can make good financial sense to do so."
Derby defender John Brayford has also been linked with West Ham but Clough added: "Has he? That's the first I've heard of that one. Again, it wouldn't surprise me though if clubs were looking at him."