Nigel Clough is staying positive after Derby's run of defeats
Derby boss Nigel Clough remains upbeat despite the setback of successive Championship defeats.
Last Updated: 22/11/12 4:19pm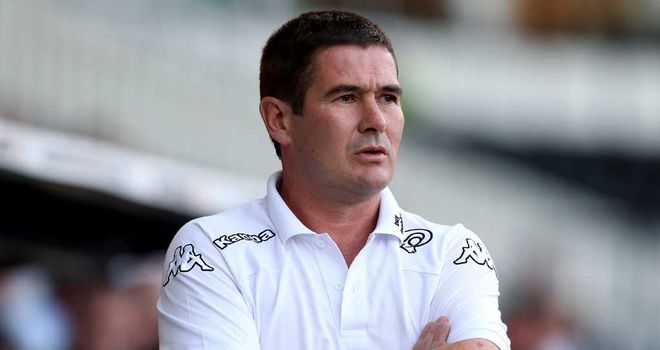 The Rams have lost at Millwall and Crystal Palace in their last two outings after a run of only one defeat in eight league matches.
"We look at the overall picture after 17 games and we have had a good, steady start," said Clough. "We should have a few more points on the board but there has been no ranting and raving at the players.
"Yes, we can play better than we did at Palace but generally over the last two or three months we have been very pleased with the players and we think they will improve. The youngsters will get better.
"The lads' heads really shouldn't drop because on the whole, we've had a good start to the season. We have a young group and they are learning all the time."
However Clough will be without the injured forward Jamie Ward who is likely to remain absent for Derby's next two matches.
He said: "Jamie has hardly done anything at all in terms of joining in training. He has been doing the one-to-one stuff but it will be a risk to play him on Saturday," said Clough. "If he trains [before the end of the week], then we might put him on the bench on Saturday but that is a long shot.
"Of course we would like him available, but generally in home games we have been creating things and we hope we can get away without Jamie in the next couple of matches - if we have to."