England U21 boss Stuart Pearce set for new contract talks in summer
England U21 boss Stuart Pearce is unfazed by having to wait until the summer for talks over a contract extension.
Last Updated: 04/02/13 10:22pm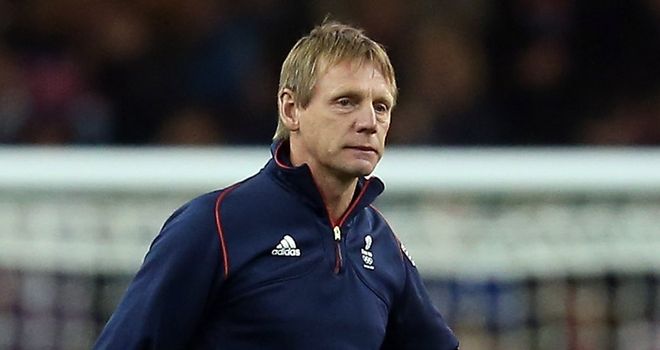 And with the European Championship finals in Israel in June, the former Nottingham Forest defender has plenty to occupy his attention.
Speaking about the prospect of continuing in his current role ahead of Tuesday night's friendly with Sweden at Walsall, Pearce said: "The last thing we've heard was probably it might be deferred to the summer.
"It is not a major priority for myself. The tournament is more important for me."
Pearce will be leading England into a fourth Euro finals since taking charge six years ago and is thrilled about the current crop of players available to him.
"We always are excited," he added. "Once one group go through to the seniors, all of a sudden another group of youngsters comes through.
"The likes of Derby midfielder Will Hughes and Southampton full-back Luke Shaw (Shaw misses the Sweden game with an injury suffered in training) have just come into the group and they excite me as well. Will has had a good season.
"I'm good friends with Nigel Clough so I keep in close contact about how he is doing at Derby. We are pleased with his development and have to make sure that we nurture that development."
Pearce believes it is vital to send the strongest possible squad to a tournament to help youngsters with their development and is pleased to have the backing of senior head coach Roy Hodgson.
He said: "My stance has been the same for the last six years, that every time you go to a major tournament you should go with your best possible available players at that age group.
"It is guided from Roy from above. I will pick the best possible available players to take a tournament on to give the players more experience at international level. Roy has made it clear he wants to send a really strong squad to the Under-21s.
"I'm always of the opinion when I look at Spain, France, Germany, how they've won things at the younger age groups before they've stepped up and conquered the world and Europe.
"We have to do the same. For me it's fantastic news. We have to make sure that is delivered upon."