Craig Bryson agrees new three-year deal with Derby County
Midfielder Craig Bryson has pledged his future to Derby County after agreeing terms on a new three-year contract.
Last Updated: 25/05/13 11:07am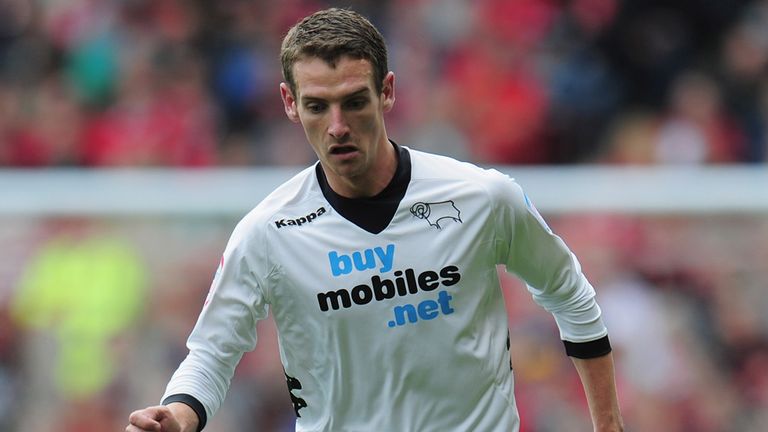 The 26-year-old, who was due to be out of contract at the end of next season, has extended his stay at Pride Park to the summer of 2016 and will sign the deal when he gets back from holiday.
Bryson has established himself as a regular in the Derby midfield since arriving from Kilmarnock in the summer of 2011, scoring 11 goals in 85 appearances, and he is delighted his future has been sorted out.
"I want to be part of what the club is trying to achieve, so it's great we've got something sorted and I've made it clear for a while that I've settled into the area and wanted to stay," Bryson said.
"I've really enjoyed the last two seasons and I think with the progress we've made in that time, especially in the last 12 months, we can kick on and make a real challenge towards the top six next season.
"We've got a strong team in place already with an excellent spirit and the manager has made no secret of the fact he wants to add to it over the summer to see if we can have an even better season next year, which is quite exciting."
Manager Nigel Clough said: "Craig is a key player for us so it was always high on our wish list to get something agreed with him.
"There aren't too many players like him around so this is an important piece of news for us that he wants to remain at Derby County for the next three years.
"People always comment on his work-rate, but that does him a disservice in many ways because he is an extremely good player with a lot of quality. His goals from midfield have been vital for us throughout the course of the last two seasons as well."