Sky Bet Championship: Sam Rush believes Derby's finances are in check
Derby chief executive Sam Rush insists the club is now debt free aside from the £15million mortgage on the iPro Stadium.
Last Updated: 31/03/14 2:39pm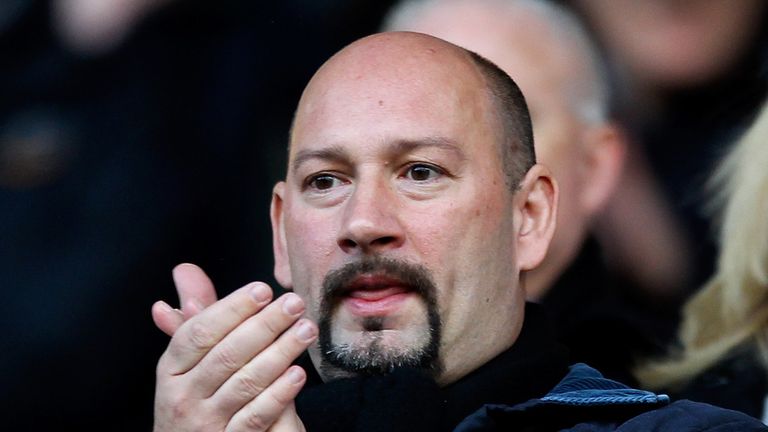 The Sky Bet Championship club have announced their financial results for the year ending June 30, 2013 and revealed that their parent company - General Sports Derby Partners LLC - has converted their loans to equity.
During the 12-month period, £6million of loans were converted while the remaining £22.5million has since been converted.
Rush told the club's official website: "The owners have further reaffirmed their commitment to the future of Derby County by converting loans into equity. In total, General Sports Derby Partners has converted £28.5million of loan into equity.
"In the past, whatever cash amount the owners were writing would be sitting on the club. You could have a situation where an owner says 'right I have had enough now, I want to take my money out', as you could with a one-man ownership, and we have seen that happen in football, which has led to great difficulties.
"The owners have taken the view that they will convert it to equity, which means it then becomes shares for them and confirms their ownership position.
"As a result, owners can't take money out immediately, they can only take the money out in the event of a sale.
"I think this leaves the club in a very positive position."
Derby's latest accounts show a fall in turnover to £15.4million from £17.3million for the previous year.
The reduction was explained as a result of a combination of factors - predominantly a reduction in TV receipts and the outsourcing of the club's retail operation.
The club's wage bill was £10.5million, which includes administrative staff, up to June 30, 2013 but Rush says that has increased by more than £2million since.
This financial year also saw the introduction of the first period of the Football League Financial Fair Play (FFP) regulations, with Championship clubs allowed to post a maximum loss of £8million for 2013-14.
The Rams recorded a net loss of £7.1million, compared to £7.9million in the 12 months before.
Rush said: "The owners should get a lot of credit, they continue to support the club year on year. There are losses in excess of £7m again and they are being supported.
"For a Championship club to be debt-free and not have that immediate recall is a very good and very stable position.
"It has been a very positive time for Derby in the past 12 to 18 months. There has been a good return on season tickets and a great response from our sponsors and now this further commitment from the owners puts Derby in a very positive position going forward."
Derby are expecting to report a significant increase in turnover for the current financial year, which they project to be in excess of the £17.3million recorded in 2012.
"Looking forward to the current financial year when the figures are released for the current campaign they will show just how significant an upturn in results on the field can have on financial results," added Rush.
"With the majority of the season spent in the top six of the Championship and a lucrative home FA Cup tie against Chelsea in January of this year, the feelgood factor will contribute to an increase of nearly £2.4million in turnover."