Sky Bet Championship: Derby County defender Richard Keogh dismisses bonus claims
Richard Keogh insists it is success and not money motivating Derby ahead of the Sky Bet Championship play-off final.
Last Updated: 21/05/14 4:46pm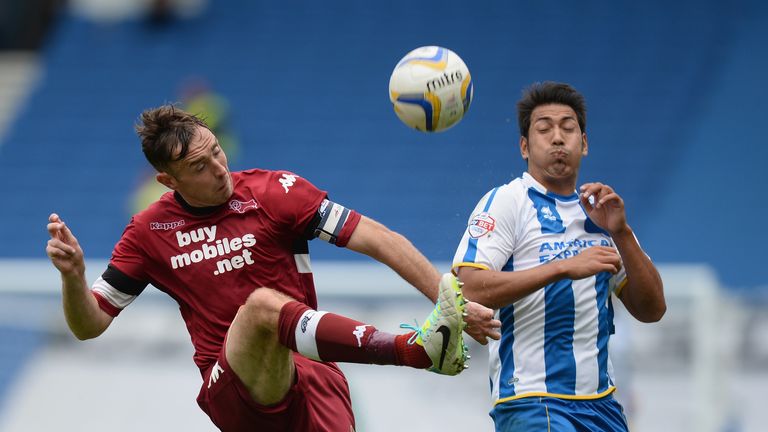 The Rams will face QPR at Wembley on Saturday with the prize on offer to the winners a place in the Barclays Premier League and an estimated £120 million windfall over the coming years.
One national newspaper reported on Monday that the Derby players are in line to split a £4.5million appearance-based bonus should they win.
But Keogh, 27, insists the players' focus was purely on football.
"I don't know how they (the newspaper) have got that information but the information is wrong," he said.
"I am not really surprised when stories like this come out but, to be honest, it doesn't really bother us what people put in the paper. The main focus for us is preparing for the game. We are focused solely on that.
"Money is not an incentive, not at all. I know this group of players and it is not about that. It is about togetherness, on and off the pitch.
"It would be great to win promotion with these lads because we are not just team-mates, we are all good friends as well.
"The biggest incentive for us is we want to do it as a group of mates."
Keogh's central defensive partner Jake Buxton echoed his skipper's sentiments.
"The drive when you get to the play-offs is to get to Wembley," said the 29-year-old. "The drive when you get to Wembley is to play in the Premier League, to play at Stamford Bridge, Old Trafford, the Emirates.
"That is the drive for the players. It is not about money, it never has been."