Play-offs: Derby or QPR could earn £100million if they win at Wembley, according to David Bick
The winners of Saturday's Premier League play-off will benefit to the tune of £100m, according to a financial expert.
Last Updated: 24/05/14 2:37pm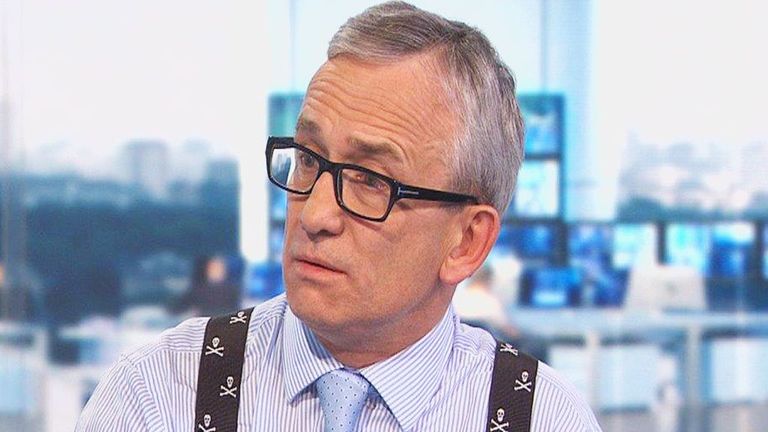 The teams clash in front of the Sky Sports cameras at Wembley on Saturday with a guarantee of more than £60m for finishing bottom of the pile this time next year.
But sport industry financial expert David Bick believes as much as £100m could be banked by the winners when season tickets and merchandising revenues are added on.
Speaking to Sky Sports News, he said: "Under the current media rights deal the club that finishes bottom next season will receive around £62m. Add on the live games that get broadcast, then you're looking at a minimum payment of £65m before tickets sales and merchandise.
"You can have a business in the Championship that is turning over £10m or £20m a year which is suddenly turning over £120m a year. It's an extraordinary business.
"The money will be paid out in instalments - 35 or 40 per cent in August, another big chunk just before Christmas then some even payments until the end of the season.
"But should one of the clubs, say Derby, want to sign players now they can approach a finance house knowing this money is coming in August and ask for some money to allow them to operate in the transfer window.
"If they have any ambition of staying up they are going to have to do something with their squads.
"The finance directors of both clubs will be thinking of adding £80m to their turnover. Ticket prices will also go up as you pay more to watch a premier product, while sponsors will start knocking on your door.
"In very rough numbers, I imagine they will be looking at £100m-plus next season."
Should the winners of this weekend's showpiece fail to preserve their place among the country's elite next May they can look forward to 'parachute payments' of £72m over the following four seasons.
Year one will see them receive £25m, £23m in year two and two lots of £12m are designed to soften the blow of lower income following relegation.
And Bick insists those pulling the purse strings must retain a sense of proportion with such wealth at their disposal.
"What I have discovered over the years is that very sensible business people, mainly businessmen, will not behave in other businesses the way they do in football," he said.
"There is something that turns their heads. The manager saying 'we have to have that £50m player', so some people lose perspective. Some do it badly.
"Management of football clubs is gradually getting better but it is still a long way off from what you would normally expect in business."
Watch all three play-off matches throughout this 'Ultimate Weekend' starting with Derby v QPR from 2pm on Saturday, live on Sky Sports 1