Championship play-off final: Derby boss Steve McClaren urges players to stay cool
Derby boss Steve McClaren has urged his players to treat the Championship play-off final as just another game.
Last Updated: 24/05/14 2:58pm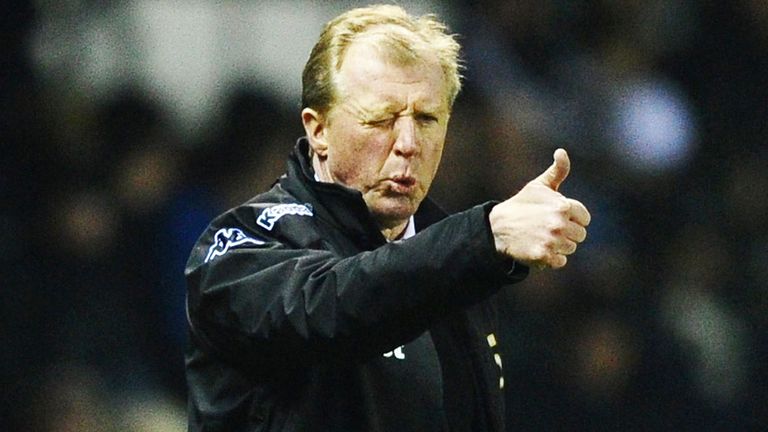 The Rams travel to Wembley hoping to upset Harry Redknapp's plans of a quick return to the Premier League but McClaren, who stands on the brink of a career turnaround at the scene of his lowest ebb, is calling for a calm approach.
"It will be a great occasion and it is important that we treat it like a normal game," said the former England manager ahead of a match which could net the winners upwards of £100m.
"I understand that the stadium we will be playing in is bigger and the occasion is a big one, but the pitch is the same, the dimensions are the same and we have to treat it as another game.
"We have prepared as normal and set the week out as we would for any other game. Now we just want a normal performance from the players."
The trip to the headquarters of English football will be the first time McClaren has sat in the dugout since the ill-fated clash with Croatia in 2007, when England failed to qualify for Euro 2008.
"I won't be taking a brolly," he said with a smile, when asked whether he would guard against the weather on his managerial return to Wembley, after being lampooned for standing under an umbrella seven years ago.
"The biggest thing that hurt me that night, and ever since, was the failure to
qualify," he added.
"It felt like I'd let the nation down and that's what I've had to live with. Not qualifying was the biggest disappointment. That will not go away and that still hurts, but you have to get on with life and football.
"It was a long time ago and a lot of water has gone under the bridge since then.
"I'm totally focused on the game and our opponents QPR. If I'm thinking about that (the Croatia game) I shouldn't be there.
"I'm looking forward to it - we all are. We're a bit like the swan on the river - cool and calm on the surface but underneath paddling like hell."