Championship play-off final: Derby boss Steve McClaren hurt by cruellest defeat
Steve McClaren admitted it was difficult to take the manner of Derby's loss to QPR, but says they can bounce back.
Last Updated: 24/05/14 6:38pm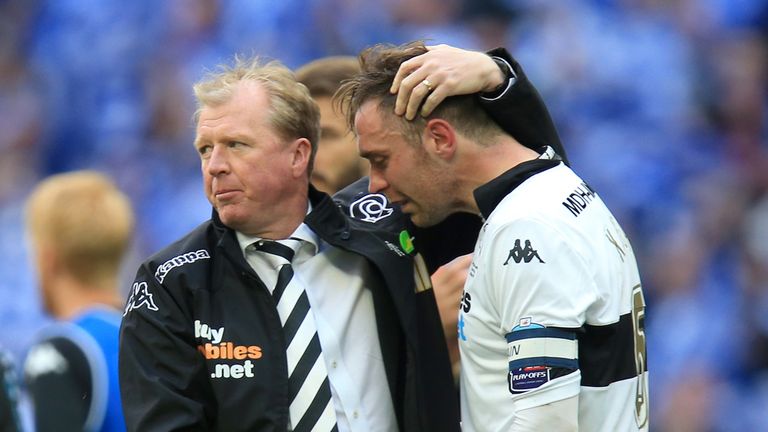 Derby lost 1-0 in Saturday's Championship play-off final at Wembley as Bobby Zamora netted for 10-man QPR in the 90th minute.
It was a goal against the run of play after Derby dominated for long periods, particularly in the second half after QPR's Gary O'Neil had been sent off.
And McClaren told Sky Sports: "I don't think there is a more cruel way to lose a game, in which I am so proud of the players for their performance.
"The whole season since I have been here they have been a pleasure to work with and we came here today and had the courage to play.
"We dominated from the first whistle, played our game and were patient and eventually we could see ourselves getting the win.
"Maybe in the end, with two minutes to go, we thought we'd wait for extra-time and it was a lack of concentration.
"We threw everything at them but they kept it out and QPR played to their strengths and congratulations to them."
The challenge for Derby now is to recover from this disappointment and try to earn promotion next season, and McClaren has no doubt that his players can bounce back.
He said: "This is a cruel experience but it happens in football and we've got to go away and be stronger for this .
"We've got to come again next year and do it again, because we have got a very good team."
McClaren was also proud of the way his players showed humility and applauded QPR at the final whistle, adding: "It is important. We wanted to stay out and experience that, and make sure we don't experience that again."