Sky Bet Championship: Mel Morris returns as Derby County co-owner and director
Derby County have announced the return of local businessman Mel Morris to the club's board of directors.
Last Updated: 28/05/14 2:17pm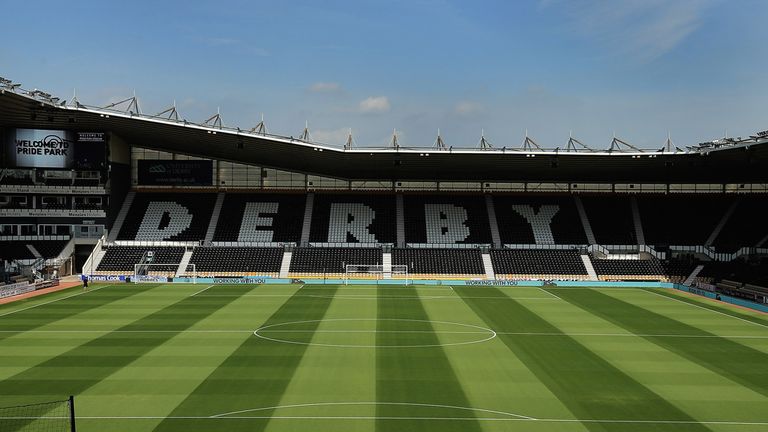 Morris, 58, was previously a director of the Sky Bet Championship club from 2006 to 2007 and he has taken up a significant minority shareholding, joining as a co-lead investor.
He becomes one of six co-owners in the club after talking with the current board throughout last season, when their hopes of promotion to the Premier League were denied in the play-off final by QPR.
Morris said: "I am delighted to be joining Derby County as a director and am looking forward to what is an exciting future.
"The last 12 months has seen this club make considerable strides in the right direction. From the outside looking in, I have been very impressed with the professionalism and humility at all levels.
"To have been within a whisker of making the Premier League shows how well the team, under the exciting and capable guidance of Steve McClaren and his coaching staff, performed on the pitch this season.
"It is evident to me that Derby County is a very well-run operation and I hope, by coming on board, I can further strengthen the incredibly positive position that the club enjoys both on and off the pitch.
"As I said a few weeks ago publicly, the atmosphere at the iPro Stadium against Brighton & Hove Albion in the play-off semi-finals was simply electric.
"I think that was the best game I've seen since the club moved from the Baseball Ground for excitement and the style of play, and I am sure there's more to come next season.
"While Wembley was a disappointing outcome for us all, I am confident that everyone will learn from this experience and be much better for it in the fullness of time."