Preston in Stuckmann boost
Preston boss Phil Brown believes returning goalkeeper Thorsten Stuckmann has benefitted from training with Werder Bremen
Last Updated: 14/11/11 6:22pm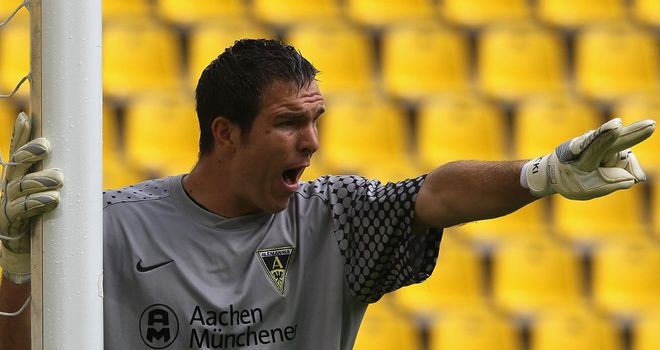 Preston boss Phil Brown believes returning goalkeeper Thorsten Stuckmann has benefitted from training with Werder Bremen
Stuckmann was on trial with North End in the summer and impressed in pre-season friendly action against Morecambe, but the completion of Iain Turner's permanent move from Everton appeared to signal the end of his time in Lancashire.
However, the 30-year-old returned to his homeland and kept himself in shape with Bundesliga outfit Bremen. When Turner suffered a broken foot in training, Brown came calling once more and Stuckmann immediately made his mark as the penalty shoot-out hero in last Tuesday's Johnstone's Paint Trophy triumph at Rochdale.
"As far as I was concerned Thorsten was in my mind at Morecambe in the pre-season," said Brown. "At the same time we were going through negotiations with Iain Turner and Sheffield United more to the point - they wanted him at the same time.
"It was like the London buses - two came along at the same time - and I plumped for Iain Turner. Thorsten's gone to Werder Bremen, played and trained with them and kept himself fit. In fact he looks fitter now that he did when he came in pre-season.
"It shows a good attitude towards hard work, a good mentality and we're delighted to have him on side."