Transfer news: Kevin Davies shocked by Bolton decision to release him
Bolton striker Kevin Davies admits he was shocked and hurt after being told the club are to release him.
Last Updated: 26/03/13 7:51pm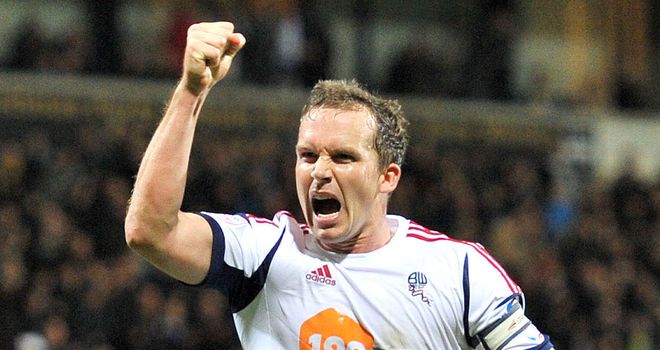 Davies, who turned 36 on Tuesday, has made over 400 appearances and scored 84 goals during his 10 years with Wanderers.
However he will not be offered an extension to his contract which expires this summer, just before he is due a testimonial.
He said: "It was a bit of a shock. I was shocked at the time and it's not quite sunk in yet, but these things happen.
"I've had clubs come in for me down the years but always turned them away because I've been so happy here. I always wanted to stay here and finish my career here, and hoped to go into a coaching role. That's maybe why it's shocked me so much.
"I've had a few clubs come in for me so I'm not going to start panicking about retiring just yet. I want to carry on for at least a couple more years yet.
"It hurts right now, but hopefully by the end of this season I'll have a new challenge ahead of me."
On missing out on a testimonial, Davies added: "It would have been nice to have one as a thank you for what I've done.
"I was aware when I signed [a new deal] last year it was running short, and the club said they might extend it for a week or two [to get to the testimonial] but I don't think that will happen.
"Right now it's difficult for me to take but I need to keep my head up. It's going to be hard to try to keep involved, but I just have to try my best."