League One: Preston striker Kevin Davies wants to finish third
Kevin Davies wants Preston to finish third in Sky Bet League One and is not bothered who they face in the play-offs.
Last Updated: 01/05/14 5:47pm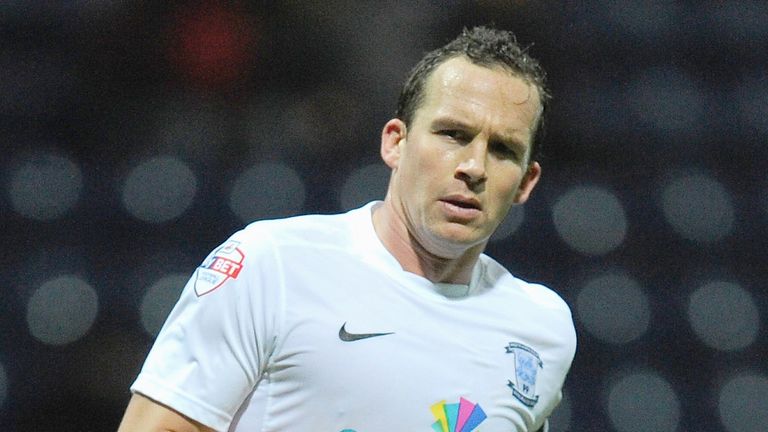 Preston need a win at Crewe on Saturday to guarantee themselves third - and a play-off semi-final clash with sixth-placed Peterborough.
Simon Grayson's side could also finish fourth or fifth but Davies insists nobody at the club is hoping to avoid a certain opponent.
He told Sky Sports News Radio's FL72 Weekly show: "The instruction from the manager, the chairman and everyone is to finish third so that's our goal.
"That would put us against Peterborough but we haven't highlighted any team (that we'd rather play).
"We're going to have to beat a couple of those sides anyway. If it's Peterborough, we beat them at our place and they beat us at their place so I'm sure it'll be a cracking tie."
Although Davies is not worrying about facing any particular opponent in the play-offs, he does accept it would be better to sign off the regular season with a win.
He added: "We've been scoring a lot of goals recently and we want to take that momentum into the play-offs.
"We're keeping the same training regime and keeping the same focus; we'll take that into the play-offs and just play it like a normal game hopefully.
"Everyone wants to get to Wembley and we're desperate as a club to get back into the Championship so we're doing all the right things and working hard as a team so we look forward to it.
"Hopefully we'll be going in on the back of another win (against Crewe) and we'll be full of confidence. We're a tough team, we'll do the right things this next week then try to enjoy it as best we can."
Listen to the full interview with Davies, listen to the latest FL72 Weekly show in full via the Soundcloud player below.