Grayson: No magic formula
Simon Grayson insists there is no magic formula to guarantee promotion as Preston prepare for their play-off semi-final with Rotherham.
Last Updated: 10/05/14 10:22am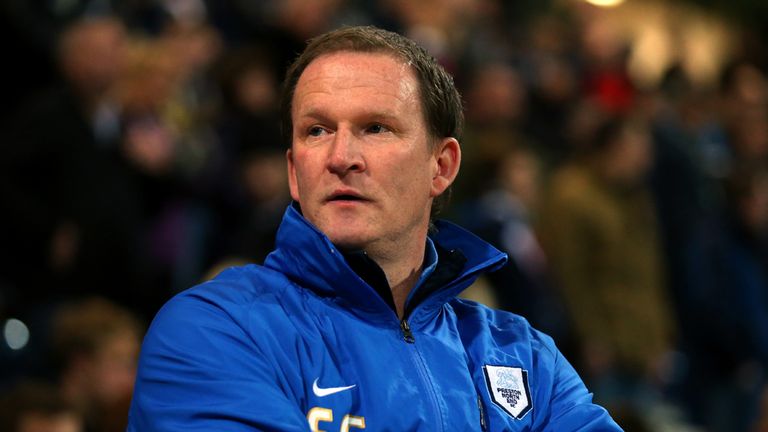 Simon Grayson insists there is no magic formula to guarantee promotion as Preston prepare for their play-off semi-final with Rotherham.
Grayson, who led North End to a fifth-placed finish and welcomes the Millers to Deepdale on Saturday tea-time, is gunning for his fourth promotion from League One as a manager and third through the play-offs after successes at Blackpool and Huddersfield.
That impressive record is at odds with the club he is now managing as Preston have lost all eight of their previous play-off campaigns, with no other side ever having had more unsuccessful experiences.
And Grayson has warned things are not guaranteed to change just because he is now in the dugout.
"I've not got a magic wand that people say you're guaranteed promotion because you employ me," he said.
"I've been fortunate that I've got a couple of promotions but that's because I've worked hard, I've got a good staff underneath me, I've got some good players, and I enjoy what I'm doing.
"Hopefully that translates through to the players and they go and grasp the opportunity over the next couple of games.
"We always talk about someone being a hero and there's going to be someone who's going to be a hero."
Rotherham boss Steve Evans has been quick to build up Preston as favourites for the clash, but Grayson is refusing to be drawn into any psychological warfare.
"It does make me laugh when I see managers trying to play mind games and taking the pressure off themselves," the former Leeds boss added.
"Everyone's got pressure. If Rotherham, Leyton Orient, ourselves or Peterborough miss out then everyone's going to be disappointed because they're all after the same thing.
"There's no more or less pressure on us than there is the other three teams left in it."
If Preston are to end their play-off hoodoo they will first have to get past a Rotherham side who have had a superb campaign in their first season back in the third tier since 2007, following promotion last year.
The Millers have built their success on an attacking mantra that has seen only Wolves score more goals than their 86 in the entire Football League.
That approach has led to an impressive 14 away wins, the most by a Rotherham side since the 1950s, and means Evans will not be tinkering with his tactics for the Deepdale clash.
"We are asking the players to do nothing different," Evans said.
"The managers that I have spoken to that have been successful in the play-offs have told me to approach the game the same as I would if it were a normal league game.
"We won't go and sit in and shut up shop. It's tempting to think that but we would be asking players to do something that we have never asked before.
"We could go and ask them to park the bus or we could go and ask them to do what they have done every week all season.
"We are a management team that believes in continuity, we don't make big, big changes. So we won't go and try something totally different, the players know their jobs.
"The away form has been terrific, it's the best away form since 1951 and this squad has broken a lot of records.
"We have had a great season and it will only be a special season if we can be victorious and get to Wembley and win."