Guide to Premier League Asia Trophy featuring Liverpool, Leicester, West Brom, Crystal Palace
By Henry Jones
Last Updated: 19/07/17 8:48am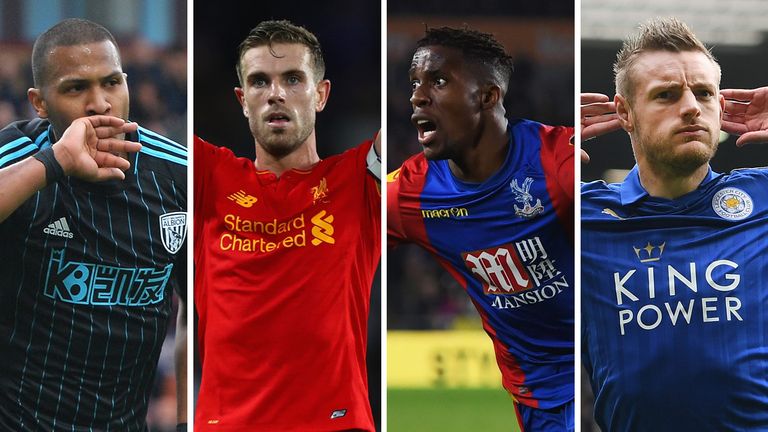 The Premier League Asia Trophy 2017 kicks off on July 19 - but what is it and which players will be involved?
For the first time in its 14-year history the Premier League Asia Trophy will contain an all-English line-up, as Crystal Palace, Leicester City, Liverpool and West Bromwich Albion do battle in Hong Kong.
Here, we take a look at when the action takes place, who'll be on the pitch - and how you can watch it all on Sky Sports…
When does the Premier League Asia Trophy start?
The competition pits four Premier League sides against each other in a knockout tournament. In the first round of matches on Wednesday, July 19, Leicester take on West Brom at 11am BST, before Liverpool face Crystal Palace at 1.30pm. The two losers will then meet in a third-place play-off on July 22, with the final taking place later that day.
Who will be playing?
While the tournament represents an excellent opportunity for Premier League managers to test out some of their young stars, many big name players will be appearing, too. Mohamed Salah could feature for Liverpool, while West Brom's new man Jay Rodriguez may also be involved. It will also be the first chance for Leicester fans to see their record signing Vicente Iborra in action, and new Palace loan signing Ruben Loftus-Cheek will take to the field, as boss Frank de Boer looks to evaluate his squad, to see exactly where he needs to strengthen ahead of the new season.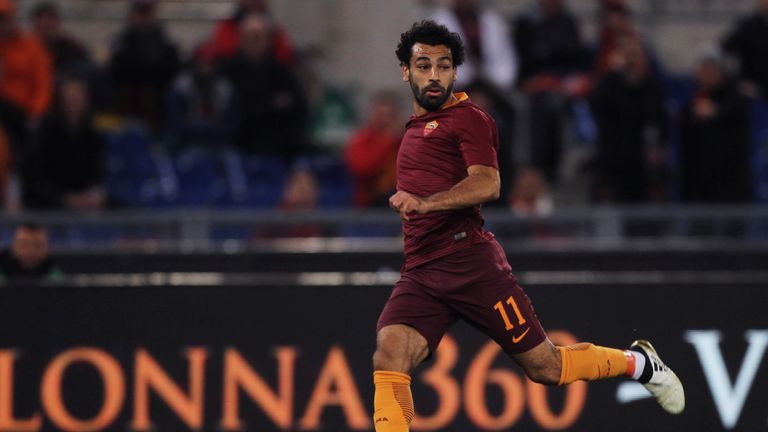 Who has won the trophy before?
The Premier League Asia Trophy takes place every two years and the 2017 event is the eighth edition of the tournament, with Arsenal the reigning champions, following their victory in 2015. The Gunners beat a Singapore Select XI in the first round thanks to a Chuba Akpom hat trick, before victory over Everton in the final secured the trophy.
Chelsea were victorious in 2003 and 2011, while Tottenham were the winners in 2009, thanks to a brace from Robbie Keane. Other past winners include Manchester City, Bolton Wanderers and Portsmouth.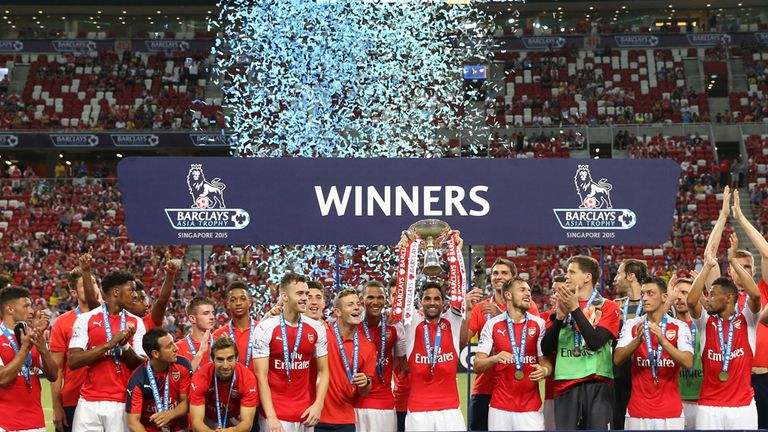 What has been said about the tournament?
Liverpool manager Jurgen Klopp said: "We're really looking forward to playing in the Premier League Asia Trophy this summer. It's important that the club takes part in competitions like this as it gives local fans the opportunity to get closer to the action. The club has a huge fanbase in Hong Kong and we hope to put on a good performance for our fans."
West Brom head coach Tony Pulis is also excited ahead of the competition: "It will be a fantastic experience for everybody connected to the football club. It's a great opportunity to play out there in what is becoming one of the fastest-growing markets in the world for professional football. I'm delighted and the players are looking forward to it as well."
Will it be live on TV?
Yes. Every game of the tournament will be shown live on Sky Sports.