Premier League transfers rated by Sky Sports Fantasy Football
By Amee Ruszkai
Last Updated: 13/07/17 10:52am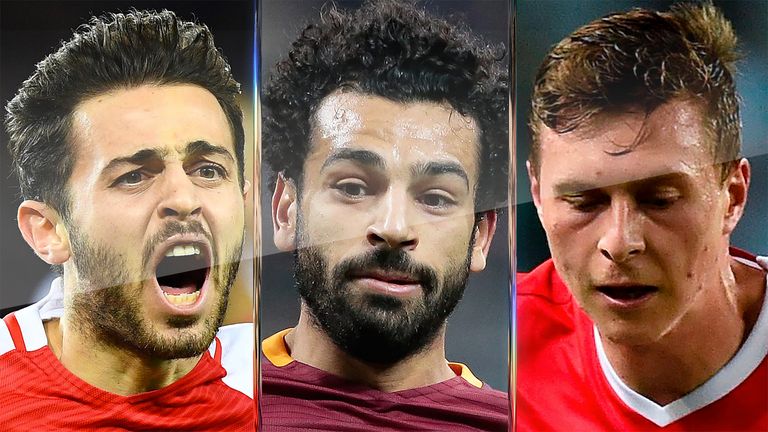 We look towards the new Sky Sports Fantasy Football pricing list to see how highly the Premier League signings so far are rated.
While a lot of English talent has been on the move, clubs have also turned their heads to foreign imports and brought ashore some of the biggest names in Europe.
Following the launch of Sky Sports Fantasy Football's 2017/18 version, and the pricing up of these new arrivals, here is how they would have scored in the game last season.
Alexandre Lacazette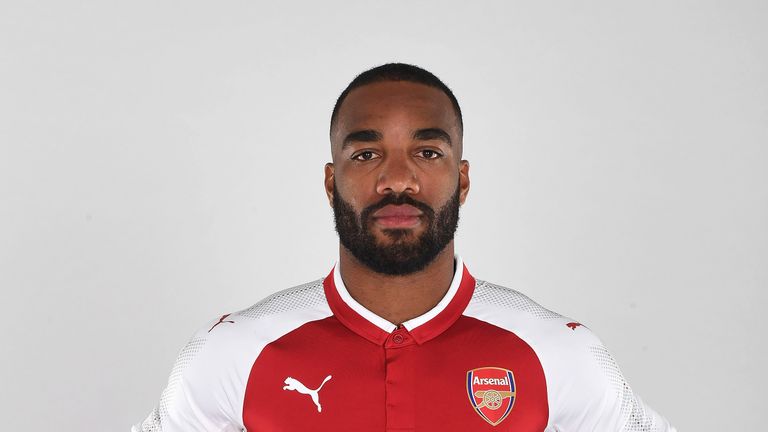 Sky Sports Fantasy Football valuation: £11.8m
Whether Alexis Sanchez leaves Arsenal this summer or not, the signing of Alexandre Lacazette means the Emirates faithful are assured of skill, flair and goals this season. After scoring 27 times in 30 Ligue 1 games for Lyon, while also providing three assists, he arrives in north London with expectation but the talent to fulfil it. Lacazette's £11.8m price tag is one of the highest in the game, £0.3m higher than compatriot and team-mate Olivier Giroud, but still a cheaper option to lead your attack than Sanchez (£12.7m), Sergio Aguero (£12.8m) or Harry Kane (£12.9m).
Antonio Rudiger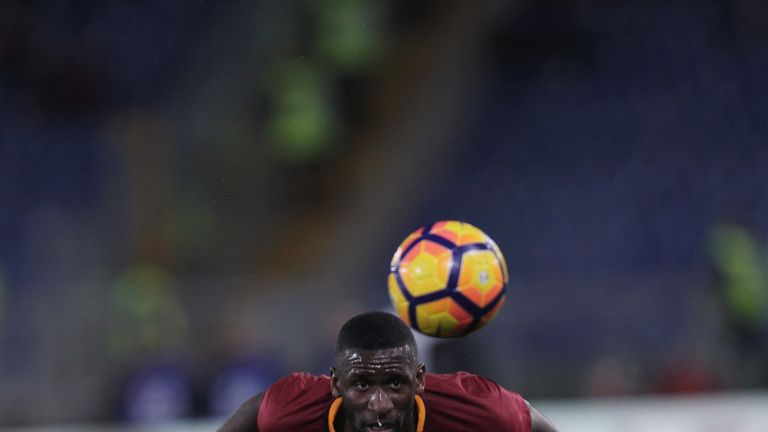 Sky Sports Fantasy Football valuation: £9.4m
Chelsea's airtight defence was a key factor in their Premier League title triumph last season, racking up 16 clean sheets, and Antonio Conte has built on that with the signing of Antonio Rudiger. The 24-year-old heads to England full of confidence after helping Roma finish second in Serie A, before winning the Confederations Cup with Germany this summer. Besides Kurt Zouma, who has been linked with a loan move to West Brom, Rudiger is the only Chelsea defender available for less than £10m this season, and looks worth the money after playing his part in 11 clean sheets last season.
Bernardo Silva
Sky Sports Fantasy Football valuation: £9.8m
Such was Manchester City's speed in securing Bernardo Silva's services it is almost easy to forget that he's among the summer signings. Pep Guardiola wasted no time in splashing £43m on the talented Monaco attacking midfielder, who has been touted as a long-term replacement for his namesake, David Silva (£10.6m). The 22-year-old's stats from last season suggest the transition could be sooner rather than later, having scored eight goals and provided nine assists in Ligue 1, trumping his new team-mate in both tallies.
Davy Klaassen
Sky Sports Fantasy Football valuation: £8.6m
Players moving from the Eredivisie do not have the most consistent record of lighting up the Premier League, but Davy Klaassen is a player who can defy that trend. The Netherlands international scored 13 goals from midfield last season at Ajax, while also providing nine assists from 57 chances created. If he can continue that form at Everton, then his £8.6m price tag will be one of the bargains of the season - making him cheaper than David Silva, Leroy Sane and Henrik Mkhitaryan, who all scored less than Klaassen's estimated total last season.
Mohamed Salah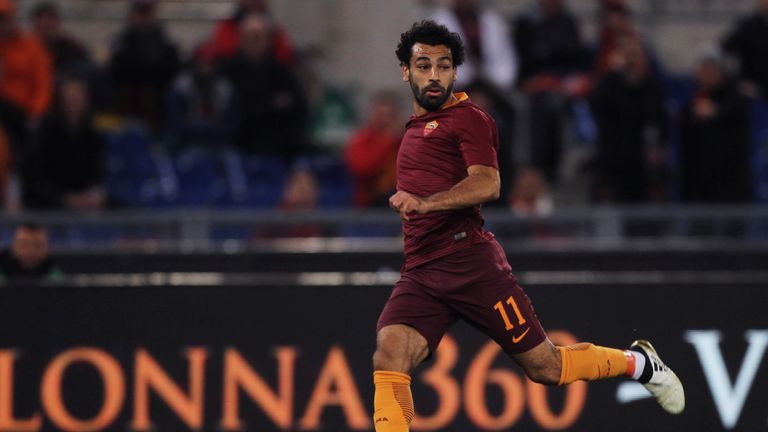 Sky Sports Fantasy Football valuation: £9.4m
After struggling to make his mark at Chelsea, Mohamed Salah silenced his critics at Roma last season with 15 goals and 11 assists in 31 games. One of only eight players to hit double figures in both columns across Europe's top five leagues, his reward was a second chance in the Premier League, this time with Liverpool. His estimated points total puts him right up there with the best in England last season, making his £9.4m price tag a deal many will not want to miss out on.
Sandro Ramirez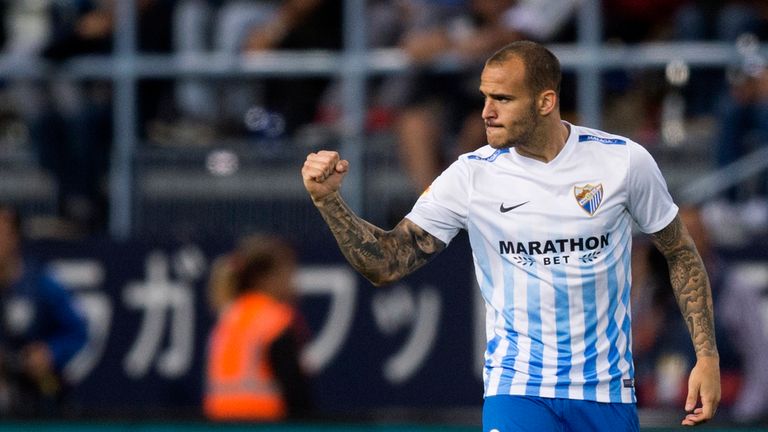 Sky Sports Fantasy Football valuation: £9.4m
After Romelu Lukaku's departure, Sandro Ramirez may arrive at Everton with big boots to fill, but he also brings a fantastic scoring record with him. The former Barcelona man scored 14 times in 30 games for Malaga last season - despite them finishing 11th in La Liga. After proving himself in one of Europe's big leagues, Sandro comes into Sky Sports Fantasy Football at a very reasonable price, costing less than Jamie Vardy, Olivier Giroud and Marcus Rashford - who all scored fewer goals last year.
Vicente Iborra
Sky Sports Fantasy Football valuation: £8.3m
Leicester City have been splashing the cash already this summer, including spending £15 million on Vicente Iborra. The 29-year-old arrives from Sevilla having not played as big a role as he may have hoped - starting only 12 of his 31 appearances in 2016/17 - but he still managed to make an impressive impact with seven goals and two assists. After being involved in a goal every 167 minutes, his price of £8.3m could be a real coup in this year's game.
Victor Lindelof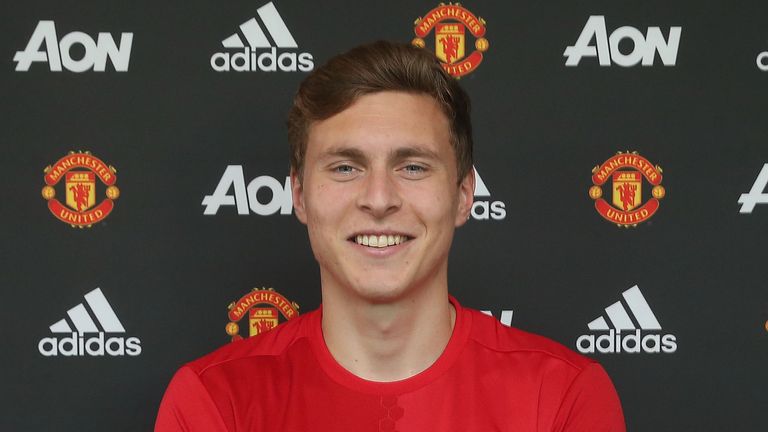 Sky Sports Fantasy Football valuation: £8.5m
Benfica's Primeira Liga title win last season was largely down to their league-best defence - one which kept 19 clean sheets in 34 games. At the heart of that was 22-year-old Victor Lindelof, who won 69 headers over the season while averaging six defensive actions per game. The Sweden international is an exciting addition to Jose Mourinho's well-drilled team and comes into Sky Sports Fantasy Football as a cheaper option than many big names - such as Virgil van Dijk, John Stones and team-mate Eric Bailly.
Who will make your team? Draft your side, create and league and invite your mates to play for free here.