Manchester United's Paul Pogba tops the Sky Sports Power Rankings
By Adam Smith
Last Updated: 12/09/17 11:03am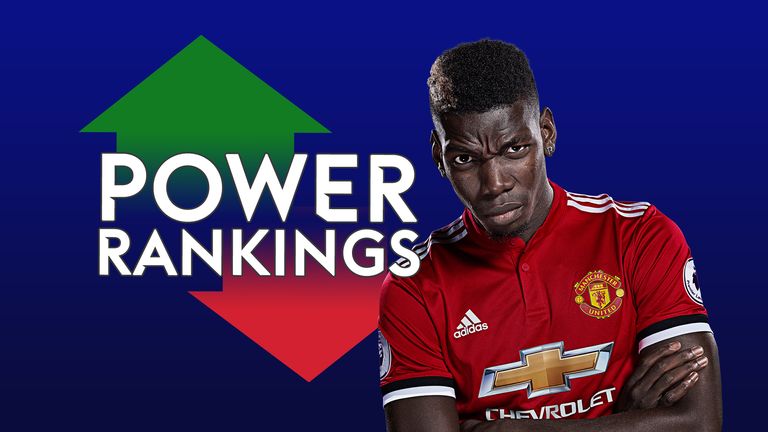 Manchester United midfielder Paul Pogba has reclaimed his No 1 spot atop the Sky Sports Power Rankings.
Despite having a mixed performance during United's 2-2 draw at Stoke, Pogba's stats over the four matchdays have outperformed last week's table-topper Marcos Alonso (No 3, down two places).
Team-mate Romelu Lukaku slipped two places to No 7 - despite putting United in front at the Bet365 Stadium before Stoke forward Eric Maxim Choupo-Moting (No 8, up 137 places) scored his second to secure a draw.
A raft of familiar names hit form over the weekend, but it was Brighton midfielder Pascal Gross (No 2, up 207 places) who almost toppled Pogba after scoring a double during Brighton's 3-1 win over West Brom.
Chelsea duo N'Golo Kante (No 4, up 66 places) and Alvaro Morata (No 9, up two places) joined Alonso in the top 10, with both players getting on the scoresheet during a 2-1 win at Leicester.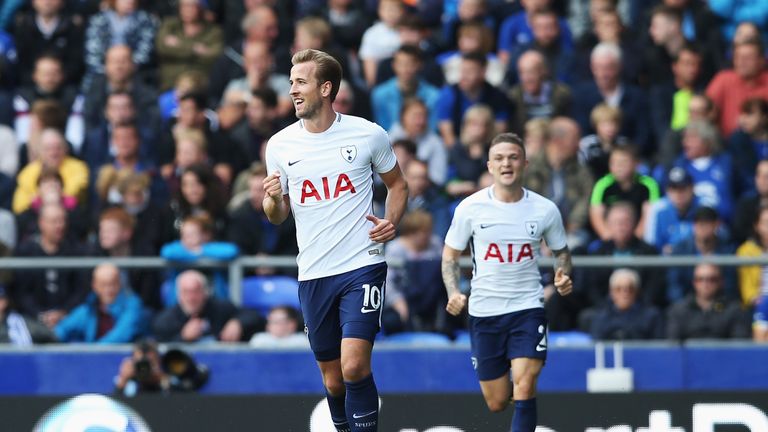 Harry Kane (No 5, up 151 places) ended his customary early-season goal drought with a fortuitous first and a predatory second during Tottenham's 3-0 win at Everton.
Manchester City striker Gabriel Jesus also netted a double during City's 5-0 thrashing over Liverpool, having been gifted his second by team-mate Sergio Aguero (No 21, up 77 places).
Abdoulaye Doucoure soared 34 places up the chart to No 10 after scoring his second goal of the season during Watford's 2-0 win at Southampton.
The Power Rankings methodology reflects a player's performance over the last five matchdays by awarding points to players for 32 different stats. Only games from this season will be factored before matchday five.
Below, we present this week's Power Rankings, your club's top points scorer and we will also reveal the accumulative season rankings after matchday five.
The Sky Sports Power Rankings will be updated every week during the season, so be sure to keep an eye on the big movers...