Myhill happy to play in Europe
Birmingham goalkeeper Boaz Myhill has dismissed suggestions that playing in Europe will hamper them.
Last Updated: 16/08/11 6:15pm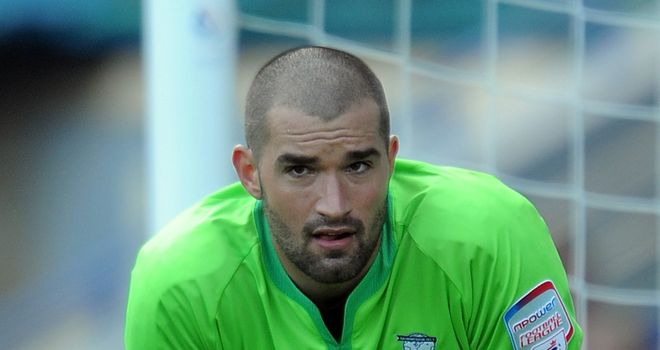 Birmingham City goalkeeper Boaz Myhill has dismissed suggestions that playing in Europe will hamper their performance in the Championship.
The Blues travel to Portugal to confront CD Nacional in the first leg of their Europa League play-off tie on Thursday.
The second-leg will be staged at St Andrews on August 25 and if Chris Hughton's side go through, then they will be involved in the group stage of the European competition and play at least an additional six games.
Doubts have been raised on the impact this could have on Birmingham's domestic campaign as they try to bounce back to the Premier League after suffering relegation at the end of last season.
However, Myhill has turned down such fears and told The Birmingham Post: "It's another game of football to be involved in.
"From my point of view, after having not played much football, it's great. Every game you can get involved in is really good.
"Obviously this football club's priority is to do as well as possible in the Championship and anything else we can do, any other run in the cups we can go on, will be a bonus.
"It's just something people will point at, it being a distraction or a hindrance, if things don't go well but we think that we have got the players to make sure we have a successful season on all fronts."
Start of season
Birmingham started their league campaign with a 2-1 defeat to Derby County away from home, but celebrated a narrow 1-0 home victory over Coventry City at the weekend.
Reflecting on their performances so far, Myhill said: "The most important thing from Coventry, as a team, was the three points.
"We were unfortunate at Derby County, we played some great stuff. We attacked the game and didn't get what we deserved - this time we did.
"To get a clean sheet as well, from a defensive point of view, was ideal. We feel that we will score goals in this division and the more clean sheets we can keep the better."