Clough laughs off Brayford link
Derby boss Nigel Clough has brushed off talk linking John Brayford with West Brom as he targets cover for James Bailey.
Last Updated: 15/09/11 1:43pm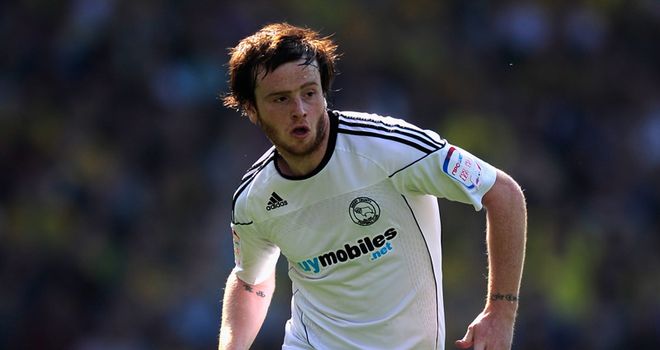 Derby County boss Nigel Clough has brushed off talk linking John Brayford with West Bromwich Albion as he targets a loan signing to cover for the injured James Bailey.
Reports have claimed that Premier League side West Brom are lining up a £3million bid for Brayford when the transfer window reopens in January.
The 23-year-old signed a new three-year contract with the Rams over the summer and Clough insists he is not looking to sell.
Responding to the speculation, Clough said: "Are they? Is that all, £3million? We are looking to build with young players throughout the squad and John is part of that.
"When you get players like John who come into the Championship for the first time, people watch them for a season and wonder 'can they do it again, was it a fluke?'.
"I think the way John has started in the first six games this season suggests he can do it again."
Waiting
Brayford joined Derby from Crewe just over a year ago, arriving at Pride Park along with Alex midfielder Bailey in a joint deal worth around £800,000.
Bailey is currently sidelined until the end of October due to an ankle injury and Clough is aiming to bring in a temporary replacement.
Clough, who has been linked with Leicester's Matt Oakley, added: "We have made one or two enquiries for a central midfielder and we are just waiting to hear back. Something could happen for this weekend.
"We have still to confirm how long James is going to be out but he certainly will not be available for the next few weeks.
"Central midfield is an area we have been light in and so we are trying to do something with a loan."