Hodgson lifts lid on struggles
West Brom boss Roy Hodgson thinks he and Blackburn counterpart Steve Kean have only benefited from the criticism during their careers.
Last Updated: 06/04/12 1:56pm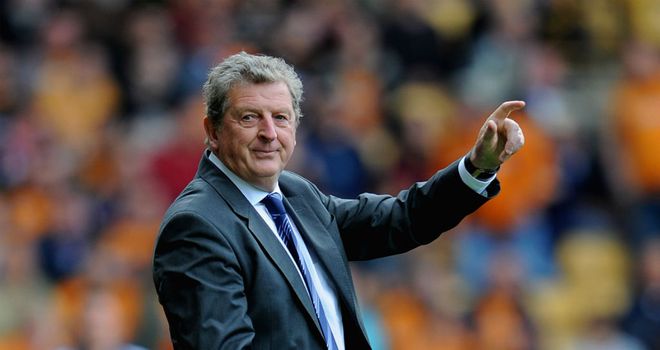 West Bromwich Albion manager Roy Hodgson thinks he and Blackburn Rovers counterpart Steve Kean have only benefited from the 'tests' during the adversity and criticism of their careers.
Kean has been Public Enemy No.1 with some Rovers fans for a large part of the season, while 15 months ago Hodgson experienced a similar scenario when in charge of Liverpool before being sacked.
But Rovers are still in contention to avoid relegation ahead of Saturday's meeting at The Hawthorns and West Brom need to halt a run of four games without a win having previously appeared safe from the drop.
Hodgson said: "I've been very impressed with Steve Kean, because it is not easy when everything seems to be going against you and you are facing demonstrations.
"It is not easy each game when you are hearing your name being shouted in a derogatory way. It is not easy to put all that aside and keep your concentration and focus where it needs to be.
Patience and tolerance
"If they survive this season, it will make him and the club a lot stronger and I'm sure he will get all the credit he deserves for conducting himself so well in difficult circumstances.
"I experienced something similar recently at Liverpool where we weren't doing very well and the crowd were clearly displeased with my appointment and the way things were going at the club.
"I think it makes you stronger. It certainly tests you out. It tests your powers of diplomacy and your powers of patience and tolerance in the face of very unpleasant questioning or unpleasant chanting."
Hodgson wants his West Brom players to ensure they stay well above the bottom three - they are currently eight points clear - for the finale of the season.
He said: "We should be safe. We'd like to get more points, but realistically it is not easy to make up eight points in seven games.
"We would have to go on a really bad run of losing virtually every game to make it a danger. It is up to us to ensure we don't go on that run of seven or eight games without a win."