Swell for Baggies
Phil Thompson told Soccer Saturday that West Brom were flattered by their margin of victory over Blackburn.
Last Updated: 08/04/12 9:38am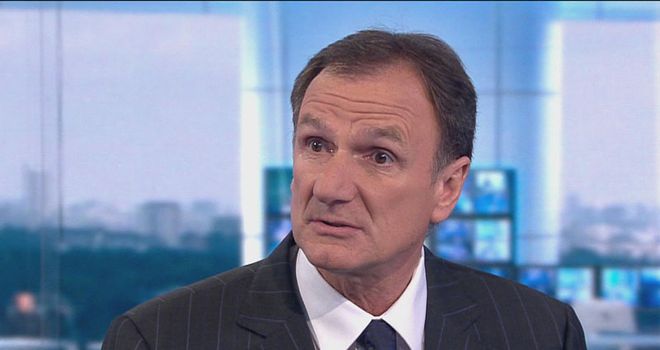 WBA 3-0 Blackburn
Soccer Saturday analysis
Phil Thompson told Soccer Saturday that West Brom were flattered by their margin of victory over Blackburn.
The Baggies eased their relegation fears thanks to goals from Marc-Antoine Fortune and Liam Ridgewell after Martin Olsson had sliced into his own net early on.
But Thommo felt Rovers deserved credit for their efforts, which were further undermined when substitute Anthony Modeste was harshly sent off for violent conduct in injury time.
"Blackburn had a slow start but they really warmed up to it," reflected Thommo. "They had some good chances and the scoreline was very, very harsh on them. If it was 1-0 you'd go 'ok, I accept that'.
"Looking at Roy Hodgson's face as he went up to Steve Kean afterwards, it was more or less like that; it was 'sorry about that, I don't know where that's come from'. Three-nil looks nice and comfortable but it didn't tell the whole story.
"At 1-0 Blackburn really got into the game and Ben Foster's made a double-save; things like that can turn the balance because the West Brom fans were all getting very nervous.
"They were getting on at their team because the passing wasn't as sharp, they weren't having any attacks, and low and behold into the second half Fortune makes it 2-0. On 85 minutes Ridgewell makes it 3-0 with a gliding header.
"Three-nil - where did that come from? Blackburn had a lot of chances. He brought Formica on, who didn't really make a difference. Modeste came on and gets sent off.
"It's so harsh from Lee Probert to give him a red card. Billy Jones who kicks the ball away from him doesn't even get a yellow card. So it's a bad day all round for Blackburn."
Threat
The result leaves Kean's side rooted in the bottom three and Thommo says that for all their attacking threat, Rovers can't keep on leaking goals.
"They've a big game on Tuesday night against Liverpool, so it's going to be very interesting," he said.
"A lot of the time with this Blackburn team, Hoillet is a threat all the time and if he can get the ball anywhere around the box and Yakubu comes alive they've got a chance.
"Besides that most of the things are either a long free-kick from inside his own half from Robinson, or long throws or anything like that. They play on the set-pieces very much.
"Besides that, they are going to have a difficult time if they can't keep clean sheets."