Steve Clarke is looking forward to going head-to-head against Paul Lambert
Steve Clarke is looking forward to going head-to-head against Paul Lambert on Sunday.
Last Updated: 29/09/12 1:47pm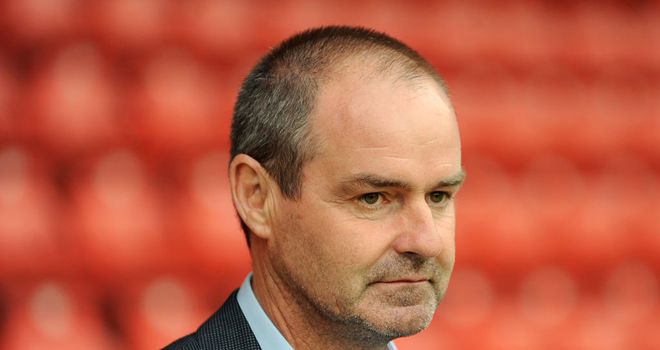 The Villa boss was involved in a heated exchange against his opposite number Roberto Mancini during their Capital One Cup victory at Manchester City in midweek.
And Clarke admits he will have no problems with his former team-mates behaviour should they cross swords in the heat of battle at Villa Park.
"I knew Paul when he was 16 or 17 (at St Mirren) and we've gone our separate ways, then suddenly we've come back together again (as Premier League rivals)," he said.
"I have always bumped into him at various grounds over the years and said hello and always had good words for each other.
"I haven't seen the comments from Mancini and I've not had any (touchline) tussles with anyone yet - but you never know, it's a local derby.
"We'll both be passionate on the sidelines. Maybe we'll show our passion in different ways but we'll both be passionate."
"We all just get on with our own way of dealing with it and, if Paul wants to jump up and down on the touchline on Sunday, I've got no problem with it."
The Baggies are aiming to build on their impressive start to the campaign of 10 points from the opening five games and Clarke will be looking to add to his own impressive record in derby matches.
He said: "My record with Liverpool in the Merseyside derby, which is the most recent, was pretty good. We played them four times and beat them (Everton) three times and drew once.
"When at Newcastle, I remember the night Ruud Gullit resigned as manager and we lost 2-1 at home to Sunderland.
"But we (St Mirren) did all right against Greenock Morton and Tottenham was the one Chelsea saw as their big derby and my record in that was pretty good.
"We went something like 29 games unbeaten in them at a certain stage when I was playing."