Northern Ireland coach Michael O'Neill open to Lee Camp recall
Northern Ireland coach Michael O'Neill is open to recalling goalkeeper Lee Camp.
Last Updated: 05/10/12 4:18pm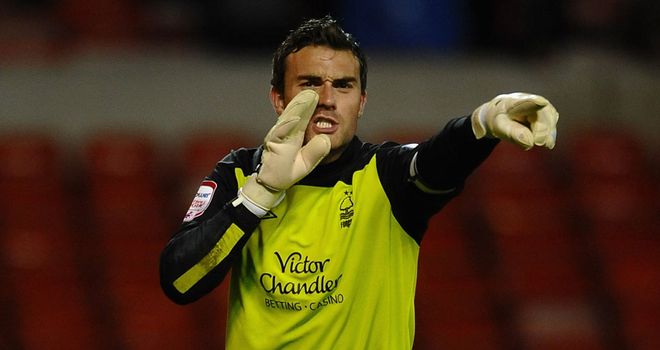 The Nottingham Forest keeper withdrew from the squad last month and did not inform O'Neill if he was available for selection for their World Cup qualifier against Portugal this month.
O'Neill is "disappointed" at Camp's behaviour but insists that he will consider drafting the 28-year-old back into the national team should he make himself "available".
"For personal reasons, Lee asked to be excused last time and that moment in time he felt had to make himself unavailable for international football for personal and professional reasons," said O'Neill.
"That situation hasn't changed and I didn't anticipate Lee being available for this game. If Lee makes himself available again I will consider him, we don't have enough players to close the door on any of them.
"The only thing I was disappointed by was the timing of Lee's decision but I'll have future dialogue with Lee if he makes himself available."
O'Neill also explained how defender Alex Bruce came to be re-drafted into the Northern Ireland national team, having previously played for the Republic of Ireland in two international friendlies.
"The paperwork for Alex was all in place before I took over," he said. "It wasn't a case of me being involved in that process; that took place under Nigel but Alex wasn't featuring much in the second half of last season so he wasn't selected.
"This season he has been playing regularly and doing well so it was an easy decision to make."
Asked whether his decision to snub Northern Ireland earlier in his career would make it hard for him to win over fans, O'Neill said: "To be honest all of that was before my time, but it's not an issue for me at all.
"Players have options in relation to their international futures, Alex has decided now on Northern Ireland and I'm focused on that. The past is the past."