Steve Clarke warns West Brom not to rest on their laurels
West Brom manager Steve Clarke has warned his side not to get carried away by their strong start to the season.
Last Updated: 26/10/12 4:58pm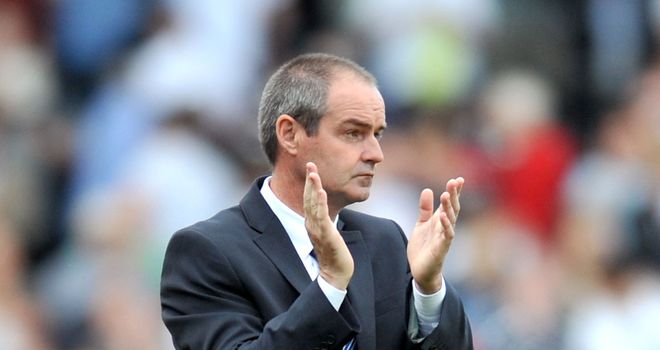 The Baggies are sixth in the Premier League with 14 points from eight matches as they prepare for Sunday's trip to Newcastle.
Clarke said: "I've told anyone who will listen to me that I'm really happy with the squad I've got.
"If I have to go into the second half of the season with that squad, then I will be delighted. Everyone is in a good place.
"But you know in football as soon as you rest on your laurels, it will come back and bite you.
"We don't do that. We look to keep pushing and driving ourselves forward to get as many points on the board as quickly as possible."
Former Newcastle coach Clarke is looking for his side to bounce back from last weekend's home defeat to Manchester City.
He said: "We've had plenty of time to get over it. In football, you move on to the next game and we have to forget about last week and attack the difficult game we've got on Sunday.
"But Albion won at Newcastle last season and we will look to continue that. The players who played last year will know they are capable of going up there and getting a good result for the club."
Clarke is looking forward to returning to St James' Park where he began his coaching career.
He said: "I had a great time at Newcastle. It was very early in the career of my development as a coach.
"It was the first two years out of playing. I got some wonderful friends from my time up there.
"I still keep in touch with them. The supporters are fantastic, it is a great
football city and I look forward to taking my team up there and giving them a
game.
"The club is still driven by a fanatical support, still driven along the lines of a big club.
"They are trying to do it in a different way by giving out really good contracts if you are a manager or a coach.
"They are trying to build a bit of stability into a club that maybe has not been known for its stability over the years."